Keolis Canada is rethinking urban and intercity mobility. Pierre-Paul Pharand, CEO, highlights multimodality as the future of transportation.
INTRODUCTION
"Anything that moves people, we're interested in."
From urban and intercity transportation to light rail and shuttle services, Keolis Canada (Keolis) is a leading mobility player in Quebec and Ontario, transporting close to 20 million passengers each year.
Keolis is developing a multimodal approach to mobility that combines several means of transport for smooth and seamless journeys.
"We're putting a lot of emphasis on multimodality, and the interconnection between bus services and other modes of transport," continues Pierre-Paul Pharand, CEO of Keolis.
Multimodal networks that integrate day-to-day mobility not only give people a simplified, streamlined choice of how to get around, but they also result in fewer cars and less traffic on the roads.
Indeed, those who travel via public transit services rather than cars generate considerable fuel savings and make a significant contribution to the reduction of greenhouse gas (GHG) emissions.
There is a coordinated shift towards multimodal solutions, as linked transportation options change the way people think about mobility and cities become more conscious of the environmental impact and strain on the infrastructure of personal vehicles.
Keolis develops mobility solutions adapted to these changing needs of travelers, and the expectations of local communities.
"It's exciting in the sense that multimodality is part of all the key discussions taking place right now, with the stresses on people, businesses, and infrastructure created by increased car traffic and climate change," adds Pharand.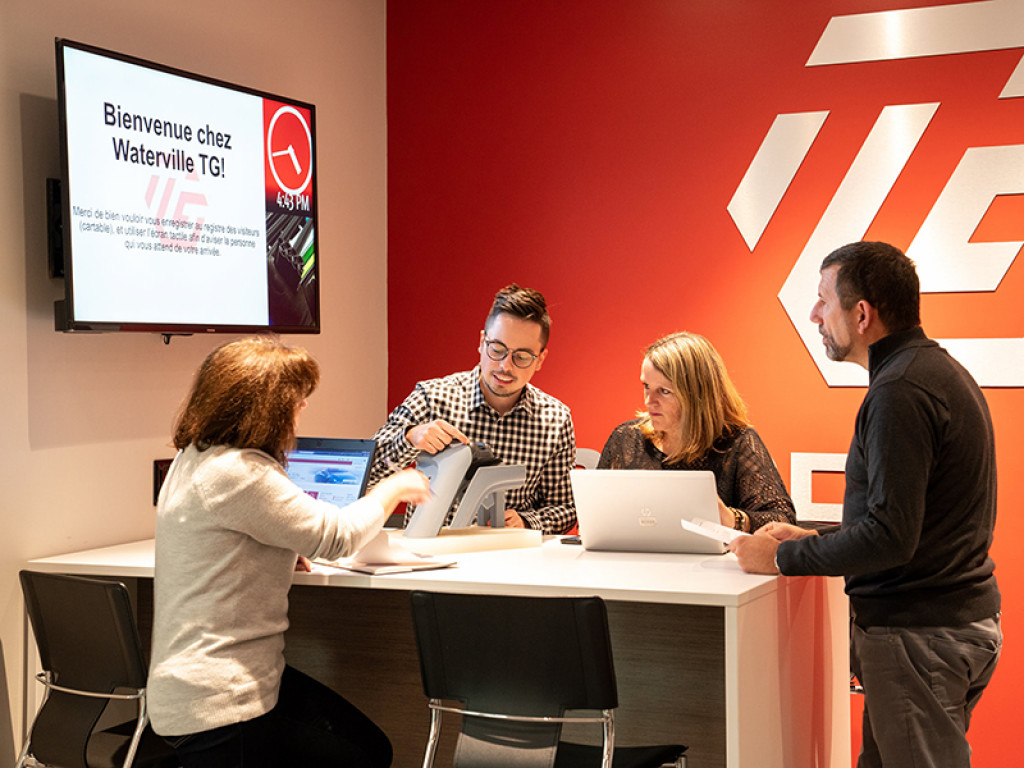 ELECTRIFICATION DRIVE
As well as securing major urban bus service contracts in Quebec, Keolis recently launched its first North American light rail operation in the Waterloo region of Ontario.
The ION Light Rail Transit (LRT) is a modern rapid transit system that serves the residents of Kitchener, Waterloo and Cambridge, as well as surrounding rural municipalities.
With a population of over half a million people, ION LRT is a transformative project for the region of Waterloo that is integrated into the existing Grand River Transit (GRT) public transport service.
Keolis uses its expertise to ensure the smooth operation and maintenance of ION LRT, which reinforces the company's position as a major player when it comes to mobility and the electrification of transport in the country.
"We're still very much at the beginning of electrification, and everyone talks about it as if it's the norm," Pharand says.
"In Quebec, we have two very large electric vehicle (EV) manufacturers that we've signed agreements with for the delivery of service vehicles in the months to come. We're not at the point yet where we can officially announce where they're going to be deployed, but things are moving quite well."
In another major Canadian first, an electric self-driving shuttle pilot announced in 2018 represented the first step towards the integration of autonomous shuttles into public transport solutions.
Cohabiting with regular traffic on public roads, the 100 percent electric autonomous shuttle from Keolis' partner, Navya, is a true technological showcase that demonstrates sustainable and intelligent transport.
"There are great infrastructure projects ongoing, such as electric trains in the Montreal area, the expansion of commuter trains in Toronto, and a number of light rail and autonomous vehicle projects," notes Pharand.
"For someone who likes being part of change and is eager to transform things, it's a great place to be right now. We're always looking to grow, and have made a few requests and proposals in the last few months that we're waiting for public authorities to respond to. It's a good time for the industry at large, and a good time to be part of Keolis," he continues.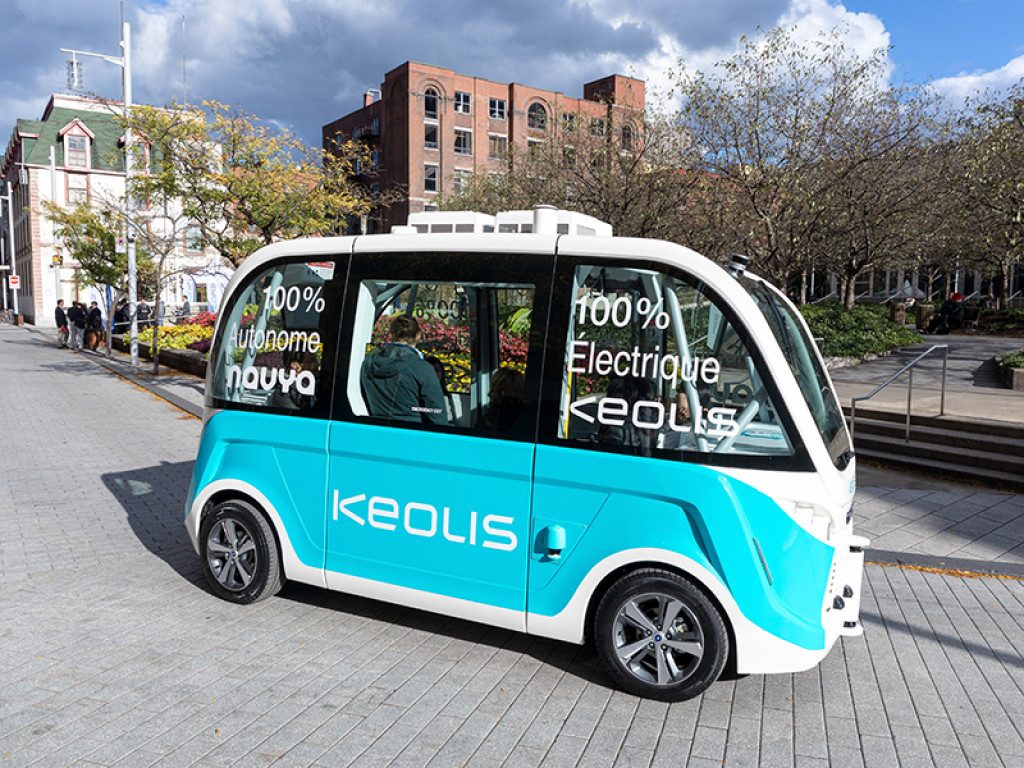 INTERCITY EXPANSION
A subsidiary of the Keolis Group, one of the world's leading public transport operators, Keolis employs close to 800 members of staff.
Buses are the most common form of urban transportation in Canada, and Orléans Express, the main intercity bus carrier in Quebec, has been part of the Keolis Group since 2002.
Keolis' intercity transportation network was recently enhanced in July 2021 by a daily service linking the cities of Montreal, Gatineau, and the Canadian capital, Ottawa. The addition of a new intercity transport service has improved the service offering on the route for Orléans Express customers, which was previously unserved by coach.
"We operate the biggest intercity network in Canada with Orléans Express. The network now extends from Ottawa, Ontario right to the tip of the Gaspé Peninsula in the east of the province," Pharand tells us.
Having successfully inaugurated the daily Montreal-Ottawa route last year, Keolis is now looking to expand its intercity network west.
"Deregulation in Ontario is creating business opportunities, so we're now looking at other destinations in the province," he shares.
"The COVID-19 pandemic hurt us a lot, so the last two-and-a-half years have been tough. Our first goal in 2023 is to find our way back to profitability; in order to achieve that, the intercity service expansion is our biggest project."
As Canada emerges from the pandemic, Keolis is adapting to both recovering passenger numbers as well as new technologies.
The company is developing a fast, intuitive mobile application that allows customers to get online information on the status of the network, quickly buy and modify tickets, easily find ticket purchases, and present scannable tickets to the driver.
"We now have apps and information tools surrounding the provision of service that know exactly where the bus is, or what time the bus will arrive or depart, so we've been working on an app to do that," reveals Pharand.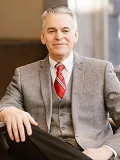 CUSTOMER-CENTRIC EXPERIENCE
Whether it's modernizing infrastructure, creating new services or sharing knowledge, Keolis uses its expertise and capacity for innovation to achieve the highest levels of performance, with the help of its Centers of Excellence.
"If a city wants to develop a new service, or wants to have a study conducted on the ridership or structure of their network, we've got Centers of Excellence to do that," outlines Pharand.
Equally, another key element to Keolis' approach to continuous improvement and optimizing customer happiness is Think Like a Passenger.
The program focuses on achieving excellence in terms of customer happiness and has helped to build an active and positive relationship with passengers, who are at the heart of everything that Keolis does.
"All of our drivers go through the Keolis Canada Academy and receive training on Think Like a Passenger. Our mission is to listen to customers and offer them efficient modes of transport that meet their needs," Pharand informs us.
"We want everything we do to be passenger-centric. For every penny that we invest, there has to be an advantage for passengers at the end of it that changes their journey on our networks for the better."
More than ever, given the labor shortages being experienced around the world, Pharand also emphasizes the importance of staff retention.
As well as running a unique employee recognition program, Keolis holds a gala every December where colleague contributions are honored across a host of categories.
On a more day-to-day basis, cafés opened within each Keolis depot offer staff a relaxing place to retreat and enjoy free tea or coffee, hold conversations, or even hold meetings.
"We're trying to make the atmosphere as positive and friendly as possible. We want people to be happy to show up to work," concludes Pharand.