Canada is a green nation of green thinkers. Within the sustainability sphere, QM Environmental undertakes works across rivers, lakes, and mines, helping to create harmony between nature and cities. President and CEO Agnes Wietrzynski tells us more.
INTRODUCTION
"Canada is taking environmental, social and governance (ESG) and its practices to the next level."
Just like the Canadian forests during warmer seasons, the national mindset is overwhelmingly green. According to Agnes Wietrzynski, President and CEO of QM Environmental (QM), Canada is seeing continuous efforts by residents and companies to not only restore Earth's natural processes, but to also implement new and improved technologies and plans that will help shape the path for environmental advancement for generations to come.
In line with this, QM plans to further its ESG goals by measuring the sustainability and ethical impact of its projects and investments.
"It's exciting to be part of a company like QM, and constantly working on thrilling large-scale national projects within an industry that is assisting in bettering our future," Wietrzynski says. "The environmental services industry within Canada is well positioned to meet environmental concerns with innovative solutions developed by talented people. Due to the ongoing efforts throughout the world to restore our planet and prolong its lifespan, the concept of sustainability has become a topic of interest throughout the past couple of years."
QM's history spans over 35 years, and within that time, it has quickly become one of the most accomplished environmental and industrial services providers for businesses throughout the nation. QM's offices are located across the country in Ontario, British Columbia, Alberta, Saskatchewan, and Manitoba, and spanning these locations are over 400 industry experts who leverage an extensive, tested network of highly qualified subcontractors, vendors, and equipment suppliers to help clients minimize waste, manage costs, and reduce their impact on the nation's environmental footprint.
Today, QM provides a wide range of solutions that adhere to all forms of environmental services. These include environmental remediation and speciality construction, waste management and facilities, water treatment, demolition and decommissioning, hazardous materials abatement, emergency management, and environmental response.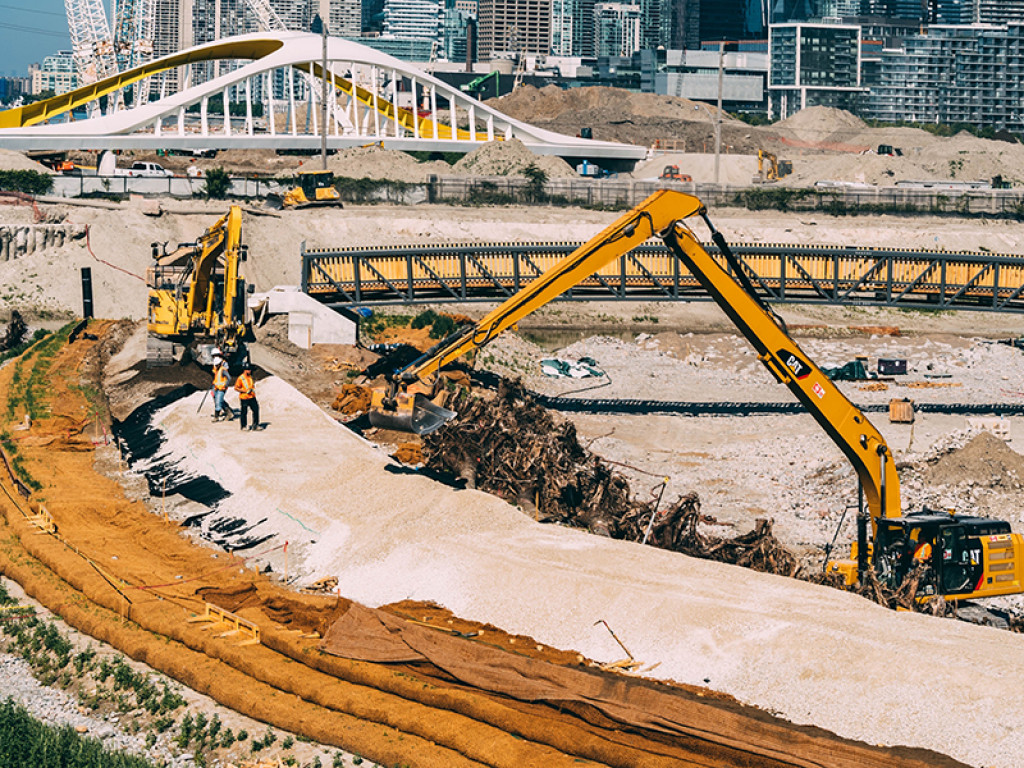 FLOOD PREVENTION IN TORONTO
Toronto is Canada's largest city and the capital of the state of Ontario, with around 2.8 million inhabitants. It is critical for QM that such environmental practices and efforts reach these urbanized and populated centers, to both protect hubs of activity from natural disasters, and instill positive environmental practices into a large number of people.
The Don River is a watercourse in southern Ontario which empties into Lake Ontario on Toronto's doorstep. Because of this, QM seeks preventative measures that will help stabilize the region in the face of potential flood risks.
"The Port Lands Flood Protection project consists of completely revitalizing the mouth of the Don River in Toronto," Wietrzynski explains. "The main goal is to ultimately transform the existing mouth of the Don River, that includes the Keating Channel, into a healthier and more naturalized river outlet.
"This will instantaneously provide critical flood prevention to 240 hectares of Toronto's eastern waterfront. QM is honored to be working on this historic project with our key aspects within the project including the excavation of the river valley, soil treatment, the construction of a natural barrier stretching 150,000 square metres (sqm), soil tracking, bioengineering and planting of river finishes within the Don River. The underwater placement of 3,300 sqm subaqueous barrier layer comprised of granular activated carbon has been installed on the site, which then required an equally large marine geotextile placed over it, acting as a layer of separation between the different materials."
Following this, QM installed over 2,000 metric tons (MT) of river finishes including riprap, armor stone and habitat boulders.
On top of this flood protection, the project will provide the city with a number of new amenities including new ecological habitat restoration, infrastructural development, and a whole new recreational area for the city to enjoy and utilize.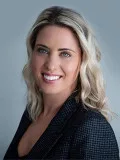 THE MINE AND MILL
QM has worked on a wide range of monumental projects over the course of the past few years. Currently, one of its largest projects is the Gunnar Mine and Mill Site in northern Saskatchewan. This site is a uranium mine located on the north shore of Lake Athabasca, roughly 68 kilometers (km) south of the Northwest Territories and Saskatchewan border.
"The Gunnar Mine and Mill Site posed potential risks to the surrounding communities and environment as it had developed into brownfield land due to the limited previous efforts for decommissioning within that area," Wietrzynski elaborates.
"The project involves remediation of the Gunnar Mine and Mill Site to reduce the overall risk to the immediate environment and to transform the site to its natural use to allow for the re-establishment of vegetation and traditional use of the land."
Specifically, the remediation project objectives and endpoints are; the containment and stabilization of the unconfined tailings and waste rock piles to minimize human health risks posed by gamma radiation, the minimization of contaminant releases from the tailings and waste rock to Lake Athabasca, permanent disposal of all waste materials in a manner that is environmentally sound and meets regulatory requirements, and the remediation and contouring of the landscape in a manner that is compatible with the natural surroundings.
AN INCLUSIVE ENVIRONMENT
It is because of QM's staff that the company has been able to thrive within the industry for a prolonged period of time. Their dedication to QM's values and beliefs has ensured the company's success across all its activities and operations, such as the critically important remediation of the Gunnar Mine and Mill Site.
Therefore, QM takes corporate social responsibility (CSR) very seriously. Within QM, a "Living our Values Recognition Program" has been introduced, to provide employees with the opportunity to identify and celebrate those extraordinary colleagues who are living and breathing the company values.
"In terms of diversity, 2016 was a monumental time for us as QM (at the time, known as 'Quantum Murray') became part of Wes Hall's (Wes) KSS group of companies," Wietrzynski says. "Wes has helped the company deeply internalize the Canadian values of diversity, fairness, and inclusion. With his influence, QM was one of the earliest signatories of the BlackNorth Initiative, which shows our commitment to addressing anti-Black systemic racism within corporate environments in Canada.
"On some of our exciting main projects, onsite labor staff is comprised of 70 percent indigenous, Métis, and Inuit peoples, who later go on to secure long-term employment within the industry."
As a leading provider of environmental emergency training within both the private and public sectors, QM has trained over 700 indigenous, Métis, and Inuit peoples in a range of company divisions across the nation. Consequently, many of these graduates have been hired by various employers in several industries or by QM to join its team.
"The younger generation is more susceptible to information; therefore, QM works with staff and students from high schools in remote communities to identify, train, coach, and motivate our future workforce to work onsite to gain crucial experience and credits towards graduation," Wietrzynski continues.
"QM's Specialized Independent Competency Program allows us to partner with the Niagara Peninsula Aboriginal Area Management Board (NPAAMB) to extend a (separate from our ER/EM Training) intensive eight-week program for Aboriginal youth and adults."
This program teaches a broad range of specialized skills and life competencies, helping these individuals to shape their futures, and allowing them to enter a variety of industries while being prepared.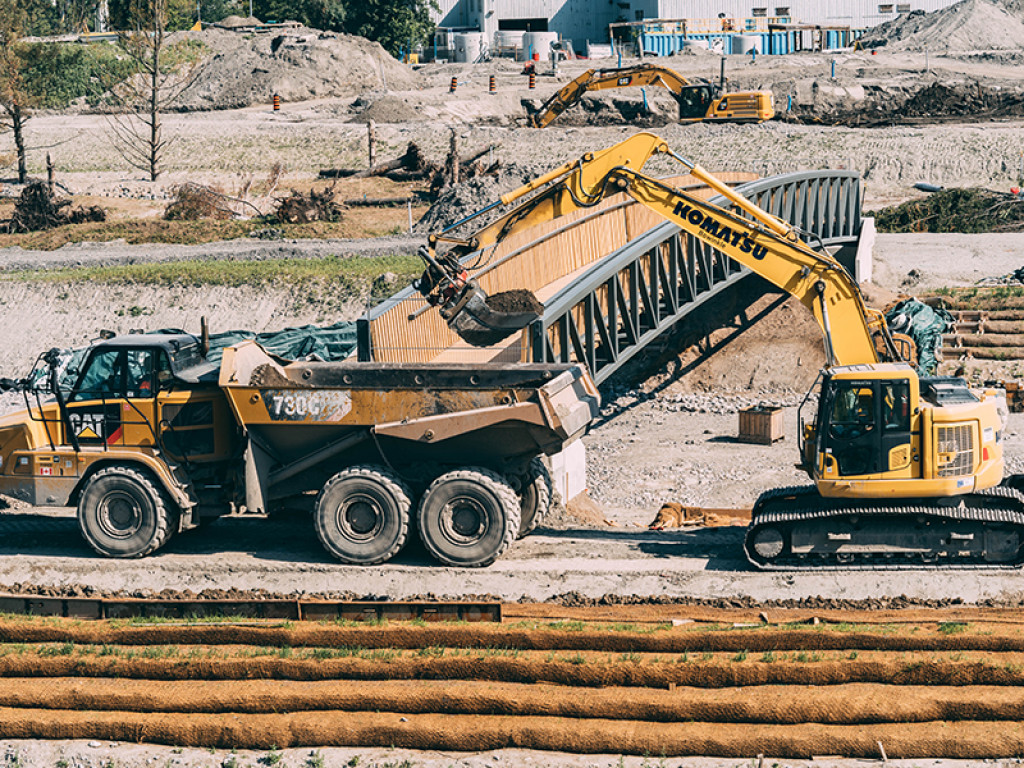 ONWARD ACROSS THE NATION
Moving forward, QM expects its proven culture to continue to power company growth. QM is already seeing strong organic growth in its primary service areas, including remediation, hazardous material abatement, emergency response and demolition.
"This growth has been strengthened by exciting new hires as well as substantial investments in equipment and systems," Wietrzynski comments.
Over the years, QM and its constituent companies have successfully and safely completed thousands of projects across every Canadian province and territory, combining a total value of well over CAD$1 billion. According to Wietrzynski, QM's unparalleled track record is due to a heightened dedication to quality, attention to detail, integrity, vigorous adherence to health and safety protocols, and of course the welfare of the environment.
"We look forward to continuing to expand our company across the nation and taking on even larger projects that will not only restore our planet to its natural glory, but also help put us one step closer towards environmental stability."