After 65 years in business, Avcorp is an established leader in aerospace manufacturing. We discuss an esteemed legacy in performance excellence with CEO, Amandeep Kaler.
INTRODUCTION
BAE Systems, Boeing, Bombardier, Lockheed Martin, and Space X – whether commercial aerospace or defense, major titans of aviation look to Canadian manufacturer Avcorp as one of North America's primary suppliers for integrated metallic, composites and hybrid structural assemblies.
"We can take on any sort of complex challenges that our customers have. We bring the balance of cost competitiveness as well as the reliability," opens Avcorp's CEO Amandeep Kaler.
Primarily based out of Delta, British Columbia, since its inception over 65 years ago, Avcorp has grown to develop a global customer base and acquire two additional facilities that are strategically located within North America's aerospace hubs.
"The Delta facility focuses on complex aerostructures and the integration side of the business, where we assemble all different types of materials and parts into large assemblies," Kaler elaborates. "We're a Design Approved Organization. Our Burlington facility is able to repair extensively damaged components well outside typical SRM limits," he shares.
The company has a second Canadian facility in Burlington, Ontario, specializing in the design and manufacture of composite components whilst providing a host of additional services, including spares and repairs, which are available to all the airlines that Avcorp works with.
Meanwhile, in Gardena, California, the Avcorp Composite Fabrication (ACF) plant focuses on medium to large sized, complex shape composite aerostructures for the world's leading aircraft OEMs and their suppliers. With advanced layup, autoclave and machining technologies, ACF can produce composite structures at scales far beyond the capabilities of most of the company's competitors.
With its breadth of facilities and services, Avcorp offers a comprehensive range of services that support aircraft programs at any stage from conception to end-of-life, with advanced manufacturing, integration and in-service support through spares and component repairs.
The company boasts an esteemed roster of major clients, including BAE Systems, and the production of commercial aircraft including the 737, 777X, and 787 for Boeing. On the defense side, Avcorp undertakes assembly work on the Boeing KC-46 and works closely with Lockheed Martin on the F-35 program.
"Another of our main customers is Bombardier, where we produce the horizontal stabilizers for business jets. Many business jet programs will have Avcorp-produced floor panels, so it's a wide range of products and services that we provide," adds Kaler.
From the shop floor to CEO, Kaler has climbed the ranks of Avcorp, joining the company as an assembly mechanic then taking on a supervisory role and progressing to a General Manager position overseeing one of the three Avcorp units.
"As an immigrant, I came to Canada looking to further my studies with my engineering degree," he recalls.
"Through Avcorp, I had a lot of opportunities to move into other areas and slowly moved through the different roles in the organization, until in 2018, I took over as CEO."
Much like Kaler's own career path, Avcorp itself has evolved significantly from its origins in undertaking repair work for the float planes servicing Vancouver and Canada's west coast.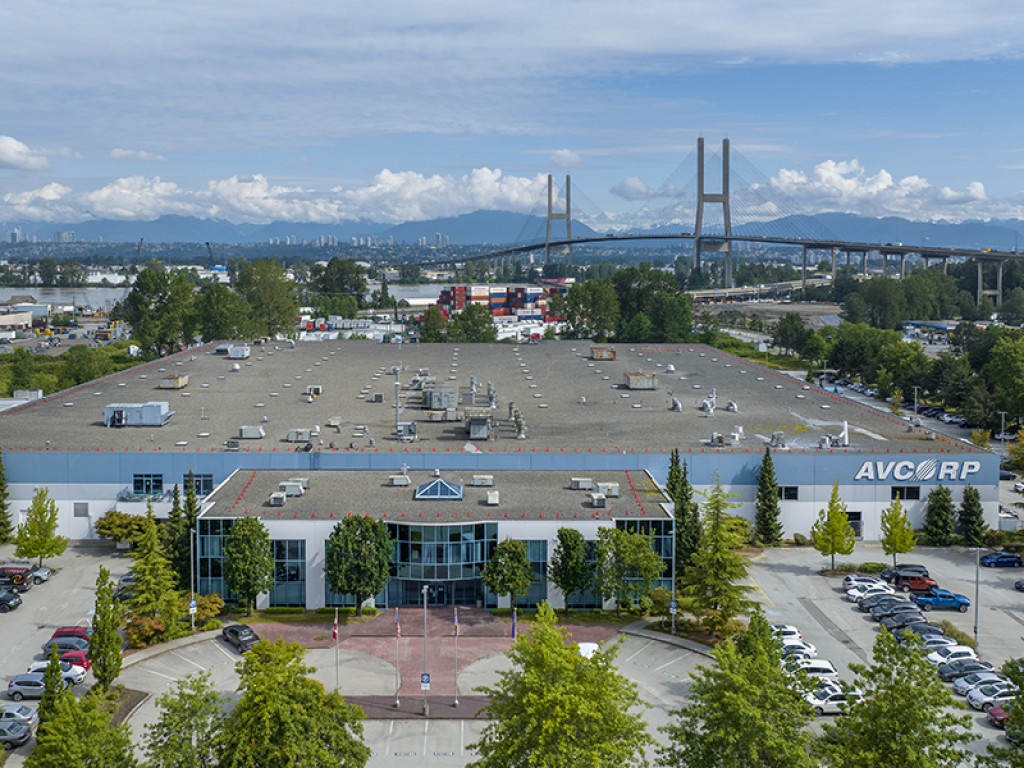 PARTNERS FOR THE LONG TERM
With over 65 years in operation, the longevity of Avcorp's history attests to its commitment and reliability in a sector where wait times can be long, and patience is key.
"It's an advantage that our customers know we have such long relationships, particularly in our industry where the cycle times for any new product can be very long. It takes multiple years to develop a new product or supplier, and the costs are high," Kaler observes.
"We have a very good performance history through our delivery and quality, and our customers appreciate that. That's what gives us the advantage to continue these long-term relationships."
As one of Avcorp's major customers, the company has maintained a strong relationship with Boeing for over 25 years.
Fueling these undertakings is a spirit of continual innovation and a commitment to excellence that truly makes Avcorp a supplier of choice.
Indeed, for Kaler, it is the potent mixture of innovative ideas with strong technical solutions that truly differentiates Avcorp from other market competitors and is a key factor in attracting customers.
"You have to continue to innovate and find new ways of doing things – that's the culture of the business.
"We live our tagline – that we provide 'Better Solutions'," he states.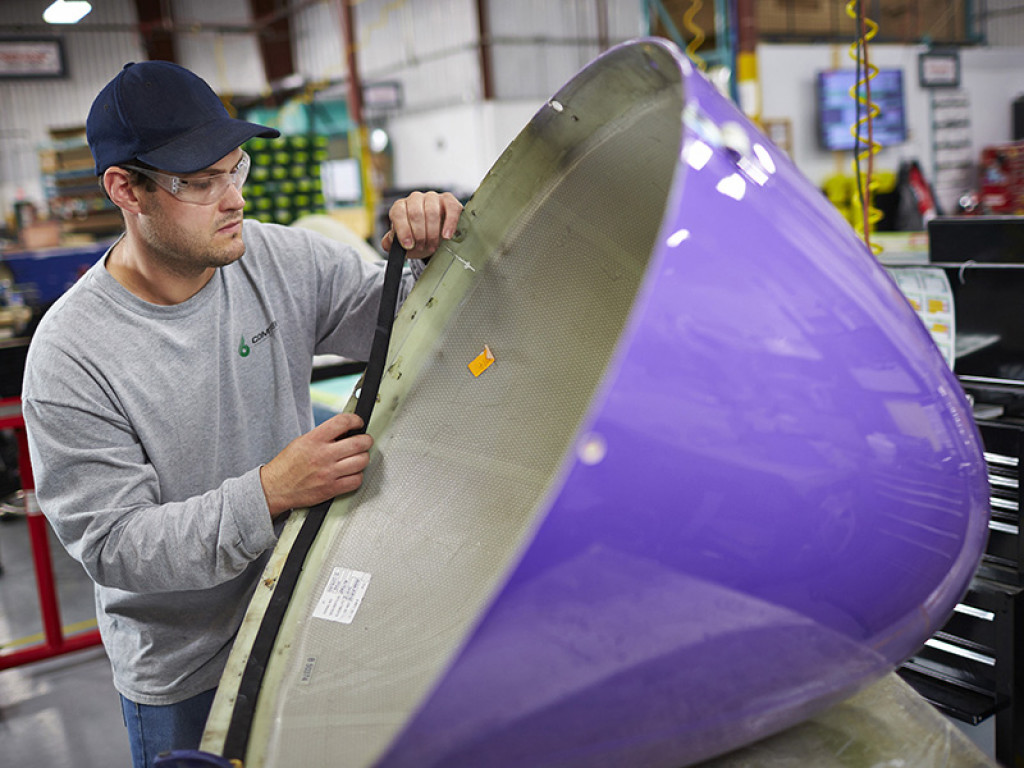 RIGHT PLACE, RIGHT TIME
The recipe behind Avcorp's prowess in the aerospace manufacturing field relies on a combination of advanced technical capabilities with its ability to react and adapt.
As Kaler attests, "we are a very strong technical organization but also extremely agile and nimble."
All three of Avcorp's facilities boast a location in strategic proximity to major North American aerospace hubs. The Delta head office is just 25 minutes from Vancouver International Airport, whilst the Gardena site sits just 20 minutes from Los Angeles International Airport (LAX).
In addition, the Avcorp Gardena facility effectively positions the company to be able to service and rapidly fulfil the needs of some of its major customers including both Boeing, and Space X.
"Whether in North American commercial aerospace or around the globe, Boeing is one of the two main competitors.
"We are literally two and a half to three hours away depending on which facility we need to be in, and we provide daily delivery services of the product, right to the assembly line. We provide just-in-time services and deliveries to the Boeing line. That's a huge plus for us, and we think a huge plus for the customer as well.
"It's the proximity, the capability and the know-how which really helps us with these customers," surmises Kaler.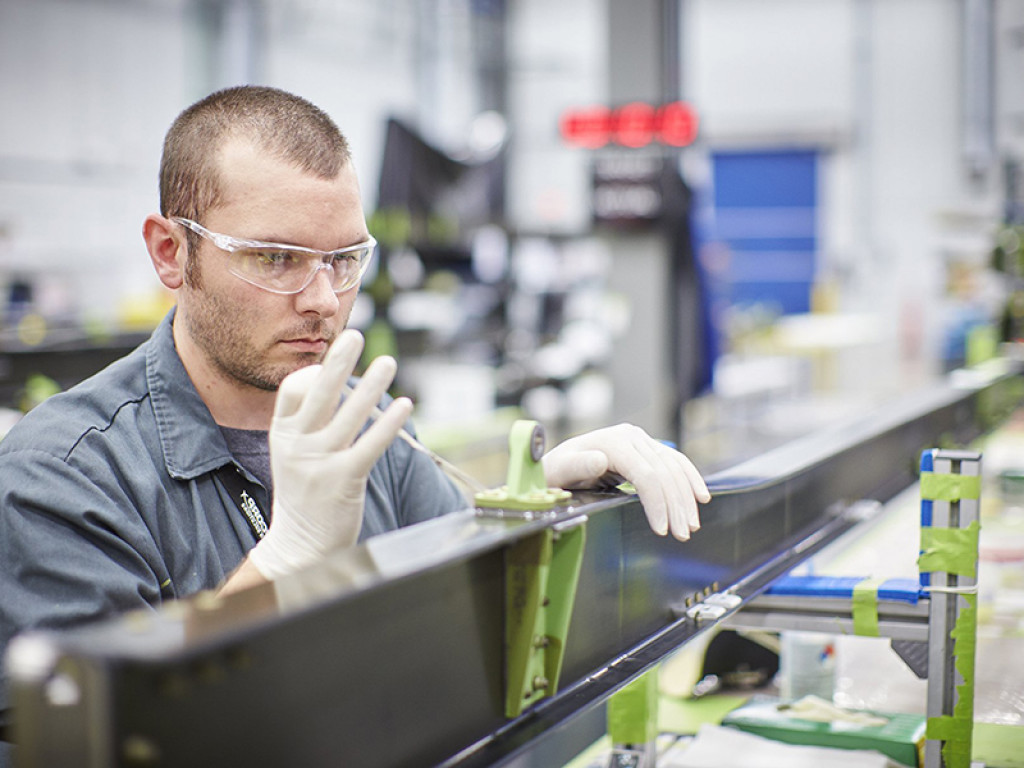 FUTURE HORIZONS
Leading with its unwavering commitment to providing customers with better solutions, Avcorp has its hands full for the immediate future.
"Currently, many of our production rates are increasing in line with the demand. After COVID-19, and the Boeing 737 MAX groundings, our Boeing 737 rate is starting to ramp up," Kaler explains.
"Boeing has also started the delivery of the 787 program which is welcome news for us, so our focus really is going to be on ramping up the 787 line as that rate increases while also continuing to support the 737 rate increase as Boeing has planned."
To support this increase, Avcorp will be investing in more resources, including a major recruitment drive to hire more staff, so that customers don't feel the impact.
"That's really our focus for the rest of the year – to make sure that we have enough products, materials and resources available to support the customer ramp ups that we know are coming."