Expediter Services stands today as a leader in capacity solutions and ownership opportunities within the vast trucking industry. We explore the growth of Women In Trucking and nurturing sustainable profitability with CEO, Jason Williams.
INTRODUCTION
"I didn't so much choose to get into transportation and the trucking business, as much as I was forced into it. We had a family-owned business in another industry that we were forced to close, and my father asked me to stick around to see if we could do something together.
He was the first to see an opportunity in trucking and we jumped in with both feet."
The opening recollections of Jason Williams, CEO of Expediter Services (ES) encapsulate a resoundingly innovative spirit and determination, as well as an entrepreneurial hunger that lies at the core of this industry leader in trucking capacity solutions and ownership opportunities.
According to Williams, the entire US transportation industry is in a state of flux right now, from the complicated nature of labor laws, to what used to be the relative simplicity of new truck deliveries. Today, it's becoming increasingly common to see smaller fleets of trucks and owner operators struggling with the current increases in expenses, whilst trying to maintain profitability. Technology and payment methods within the industry are also changing quickly which create their own challenges, even though the long-term effects are expected to be good.
Springing from humble initial intentions of operating as a corporate provider of capacity to non-asset-based motor carriers, ES as a company was never meant to be a motor carrier, and consequentially an industry niche was identified for becoming a stable capacity provider.
"We started from the very beginning, focusing on what the driver needed. It didn't take us long to realize that what they needed most was opportunity. This caused a major shift in our company towards helping contract drivers open and grow their own business," explains Williams.
With this change of focus, ES began in earnest to develop the items these small businesses would need to operate safely and profitably. Today, this includes financing, leasing, renting, insurance, fuel, safety training, shop and tire platforms. Anything that a large carrier requires, ES now has the capacity to offer, to either a single truck owner or the owner of an entire fleet.
"We have proven that by creating profitable small businesses within our community, that we can address most of the issues that the industry has experienced when owner-operators are forced to function without the impressive array of support services we bring to the table," he adds.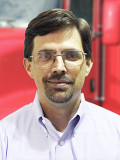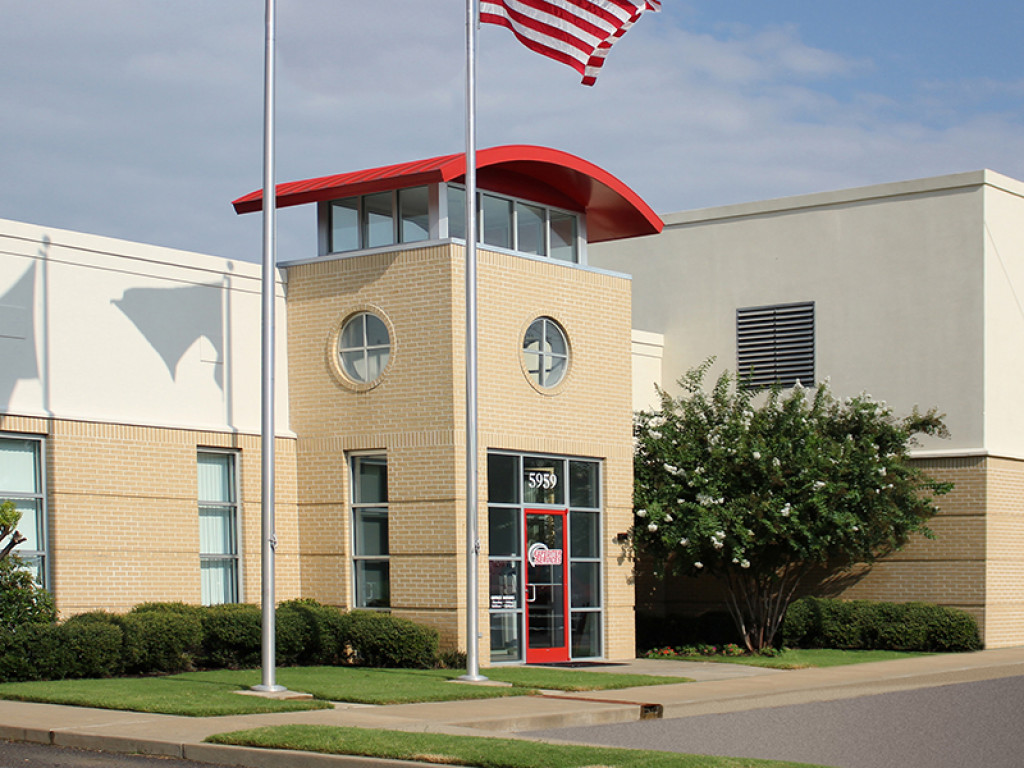 WOMEN IN TRUCKING
Currently, ES is participating in a five-year project with the Women In Trucking Association, a non-profit organization with the mission to encourage the employment of women in the trucking industry, promote their accomplishments and minimize obstacles faced in the sector. The project aims to create 150 women-owned businesses, which is close to a highly successful completion.
Gender diversity brings new perspectives, fuels greater idea generation, problem solving and innovation, increasing business performance and overall revenue generation.
"This accomplishment won't mean an end to the ongoing effort, as it's what we do every day, and we will continue to do into the future, but it does showcase who we are within the industry," states Williams proudly.
ES also endeavors to invest heavily in technology that will allow the company to help its community members achieve better access to ES's services through a newly developed mobile app.
"We have built our company around the idea that we want I.T. to move and crunch data, but we want people to service people. While we're not changing that approach, we do want to be nimbler in presenting data that can allow our members to take advantage of information and services when needed."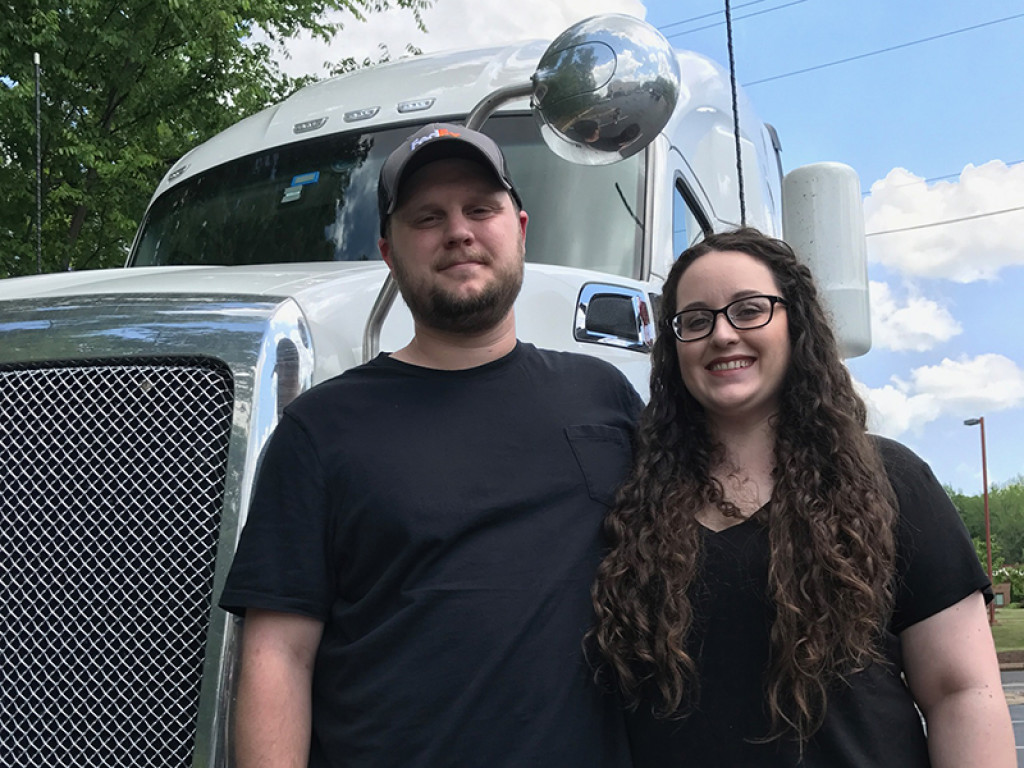 STABILITY AND PROFITABILITY
ES cut its teeth in the expediting sector of the trucking industry, providing a safe place to develop the company model with some highly efficient carrier partners.
"My father, Paul Williams, was always wanting to move into the Truck Load (TL) and Less Than Truckload (LTL) sectors of the industry, and we leveraged our existing partner carrier relationships to do so," offers Williams.
ES has now been operating in the expediting, TL and LTL sectors for many years and has a proven model that provides opportunities and services that can support contract drivers, owner-operators and fleet owners across the industry. This diversity in freight provides ES and drivers that make up the ES Community with stability and certainty even in unpredictable environments.
Williams believes that the value of the company is truly highlighted in times of uncertainty. "While we don't look forward to the industry going through hard times, we know that truck owners tend to take better notice of us when times are tough. Our ability to drive profits up for these small businesses really promotes stability throughout our entire community, and this is where the larger brands we service also see the overall value of the capacity we generate really pay off," he acclaims.
In trucking, so many elements and technicalities are always changing and regenerating, but by keeping a focus on the stability of the truck owner and their profitability, ES maintains an ability to take advantage of times where others may struggle, placing them in an advantageous position in the marketplace for these vital services.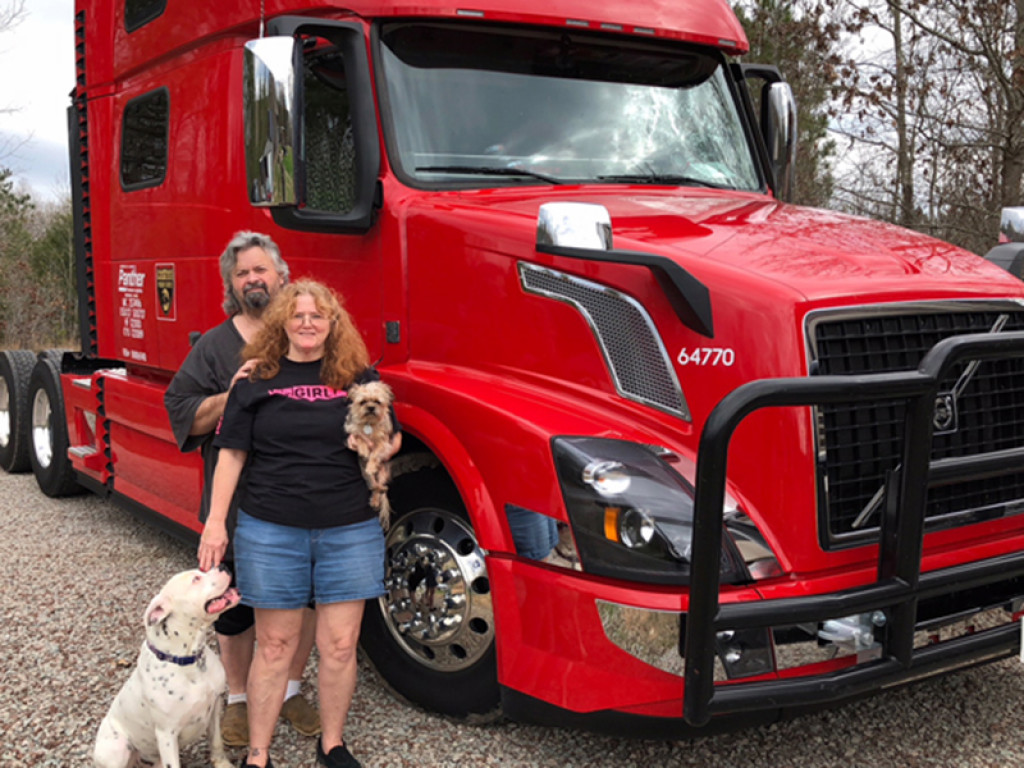 AN INDUSTRY UNITED
"Anyone who is aware of us knows that we're constantly talking about the stability of our community and how to make it better. We could not do what we do without great partnerships with our vendors and motor carriers."
If it were not for Stoops Freightliner and Dobbs Peterbilt, the new businesses ES has created this year would not have emerged successfully. Despite an unprecedented time for the trucking industry, in the hazardous post-COVID-19 landscape, these partner dealerships have fought alongside ES and helped the company to get through this challenging period.
Elsewhere, Panther Premium Logistics, a service of ArcBest, and Forward Air, has continued to support the ES community with favorable freight and contracted rates, which has allowed ES to finance a wealth of new and growing truck owners.
ES partners are supporting the ES Community at every level. TVC Pro-Driver gives access to legal representation that helps protect drivers' CDLs and save money while they're on the road while other partners like Infinit-I Workforce Solutions play an important role in keeping safety top of mind as they've worked with ES to offer DOT training online designed to simplify training, reduce accidents and violations, and save time and money.
"We are only able to be aggressive in supporting truck ownership and fleet growth because of our partners. When you look at what our other vendors such as TA/Petro have done to fight rising fuel costs and what Midwestern Insurance Alliance has done with keeping insurance premiums in check, you quickly realize that it truly is a dynamic community of support at multiple levels," adds Williams.
ES looks to accelerate towards a position of industry dominance over the next year and a half, whilst additionally encouraging and promoting general growth at all levels within the sector. ES utilizes Baker Donelson, one of the largest law firms in the US, allowing them to focus on the growth and success of ES and all the members of the ES Community with the confidence they're making sound decisions handled by an attentive, responsive legal team.
"Our goal for the next 12 to 18 months is really to just get in front of these small businesses and help them thrive. We also want to help drivers who make the jump into starting their own business for the first time," Williams divulges.
Constantly searching for the next new motor carrier to partner with, ES knows that it must be the perfect, most compatible fit possible before entering a fresh collaboration. As the company continues to develop this capacity, its current partner carriers are guaranteed to be delivered all that they want and need first, as they've been so instrumental in the overall development of ES.
"Our contract drivers, owner-operators and fleet owners count on us to only put them in a position to operate safely, stably, and profitably. I believe we've now reached a point where we have a well-rounded host of services and moving into the future, we will focus on evolving and expanding those offerings to what best fits drivers' needs," finishes Williams.