Speaking to CEO, Mike King, we unpack the sustainable and innovative food and beverage packaging solutions being delivered by Pactiv Evergreen.
INTRODUCTION
Packaging plays a critical role in the food and beverage industry.
Not only does it protect our favorite products, but it also improves shelf life, maintains freshness, provides food safety, and promotes brands.
In the US, whether you've grabbed a cup of coffee on the way to the office or enjoyed a home-cooked breakfast, the chances are that you've relied on packaging from Pactiv Evergreen.
"With a team of approximately 16,500 employees across more than 70 manufacturing facilities, Pactiv Evergreen is a leading manufacturer and distributor of fresh food and beverage packaging in North America," opens CEO, Mike King.
"We produce a broad range of more than 15,000 products in 14 different materials that protect, package, and display fresh food and beverages for consumers."
Pactiv Evergreen's broad material expertise allows it to provide a portfolio of packaging that meets a wide array of technical requirements and brand-building capabilities.
Products are supplied to a broad and diversified mix of companies, including full-service restaurants (FSRs), quick service restaurants (QSRs), foodservice distributors, supermarkets, retailers, non-commercial foodservice establishments, as well as food and beverage producers and processors.
With customers ranging from large blue-chip multinational companies to national, regional, and local businesses, Pactiv Evergreen has developed strong and long-standing relationships with customers.
"We have amazing customers who are partnering with us on many strategic and innovative projects. We take pride in making our customers indispensable to theirs," King emphasizes.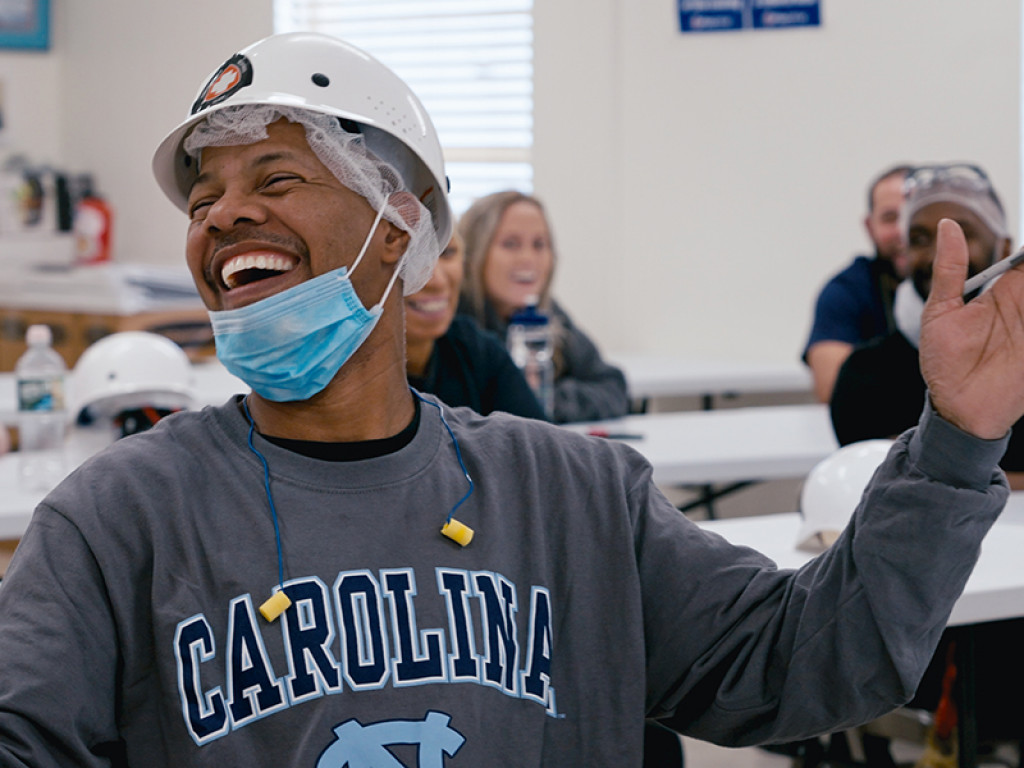 PRODUCT SEGMENTS
Pactiv Evergreen manufactures and sells products through three reportable segments: Foodservice, Food Merchandising, and Beverage Merchandising.
The company's Foodservice segment manufactures a broad range of products that enable consumers to eat and drink where they want and when they want with convenience, including food containers, drinkware (such as hot and cold cups and lids), tableware, serviceware, and other products that make eating on-the-go easier and more enjoyable.
"Our foodservice customer base includes chain restaurants, FSRs, established and emerging QSRs, distributors, non-commercial foodservice (such as airports, schools and hospitals), and convenience stores," King informs us.
For products that protect and attractively display food while preserving freshness, Pactiv Evergreen's Food Merchandising segment manufactures a broad range of food containers and tubs for prepared and ready-to-eat food, trays for meat and poultry, molded fiber egg cartons, and packaging for food processors and brand owners.
Beverage Merchandising, meanwhile, is responsible for manufacturing fresh refrigerated beverage cartons, primarily producing integrated fresh carton systems, which include printed cartons, spouts and filling machines for dairy (including plant-based, organic and specialty dairy), juice, and other specialty beverage end markets.
The Beverage Merchandising segment offers paper and paperboard products to paper and packaging convertors, made from responsibly-sourced fiber from forests in the US where responsible forestry practices are used.
"We have a large, well-invested manufacturing base and a hub-and-spoke distribution network in the US, and in the international geographies in which we operate," outlines King.
"Most of our assets are in the US, which allows us to provide an extensive offering of US-manufactured products to our customers. We believe our manufacturing footprint and distribution network provides us with a competitive advantage in each of our segments."
Operational and manufacturing flexibility has been prioritized across the Pactiv Evergreen network, allowing the company to efficiently navigate the changing demands of the marketplace.
As both consumer preferences and customer requirements continue to evolve, Pactiv Evergreen strives to develop useful new features and products to meet those needs through longstanding customer relationships.
"Our ability to respond to the changing marketplace with relevance, speed, and agility is one of the many ways we continue to position Pactiv Evergreen as an industry leader," King continues.
"We can offer different substrates and product lines to match changing market needs efficiently and at a low cost. This enables us to scale production in response to the requirements of our customers and trends in the market, including for example, increasing our use of recycled and recyclable material to produce a greater number of sustainable products.
"We have strategically invested in flexible manufacturing assets that can be quickly converted to produce alternative products; our broad manufacturing base includes approximately 1,100 production lines."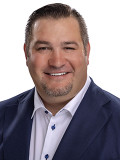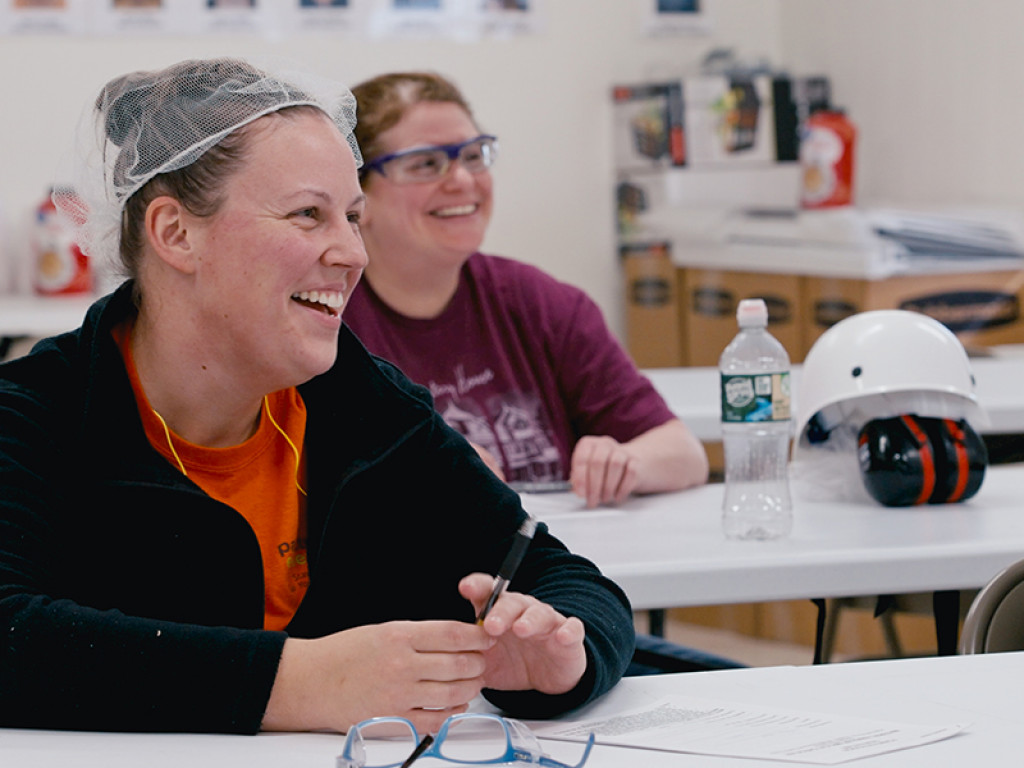 SUSTAINABILITY COMMITMENTS
Over the years, Pactiv Evergreen has undergone a series of strategic mergers, name changes, and corporate realignments, all while expanding its product portfolio and customer base to secure its position as an industry leader.
"Pactiv Evergreen is relatively new to the market as a publicly traded company, but we have a long history of performance and deep roots in our communities," notes King.
As part of the corporate integration of Pactiv and Evergreen Packaging, the company has recently advanced its sustainability commitments. In fact, by 2030, Pactiv Evergreen aims to manufacture 100 percent of its products using materials that are recycled, recyclable, or renewable.
Impressively, the company is already more than 60 percent of the way towards achieving this aggressive target, which is well aligned with many of Pactiv Evergreen's customers who have publicly stated goals to increase the use of sustainable materials and products.
Likewise, the industry as a whole is taking steps to provide food and beverage packaging in an environmentally responsible way to help protect the planet.
"As customers look to switch to more sustainable alternatives, we are well positioned to support them quickly and effectively thanks to our innovative teams of material scientists and engineers," King tells us.
Pactiv Evergreen has a rich and proven history of product innovation, a key focus area for the company as it strives to enhance its product portfolio, drive growth, while also increasing margins.
Sustainable innovation in particular is critical to Pactiv Evergreen, who today provides customers with sustainable alternatives across almost all products and categories.
Indeed, the company has introduced thousands of innovative new products over the last five years, including resealable beverage cartons, strawless lids, compostable cutlery, and polyethylene terephthalate (PET) containers made with recycled content, reflecting Pactiv Evergreen's commitment to sustainable lifecycle principles.
Recently, the company also partnered with a key strategic customer to launch new circular cups made from post-consumer recycled polypropylene and bio-based materials, including the customer's used cooking oil.
"Our primary focus areas for product innovation are the development of packaging with useful new features, engineering new materials that improve the performance of our products, and commercializing new environmentally responsible packaging that will help us to reach our 2030 sustainable goals," shares King.
"We believe our EarthChoice brand is the largest sustainable foodservice packaging brand in North America. Our Greenware and Recycleware brands, which we acquired as part of the Fabri-Kal acquisition in 2021, complement our sustainable offerings."
Fabri-Kal is well known for its sustainable packaging solutions, such as commercially compostable packaging as well as packaging made from post-consumer recycled content.
The acquisition of Fabri-Kal has further expanded and strengthened Pactiv Evergreen's position in the foodservice and consumer packaged goods business, and broadened the company's sustainable packaging product offerings.
"We continue to grow our offering of sustainable products with new, plant-based resin and fiber-based products," reveals King.
"Through our state-of-the-art production technology and material science expertise, we can develop new value-added and sustainable solutions."
It is Pactiv Evergreen's diverse material varieties, technologies and capabilities that enable the company to support existing customers as they work to achieve their sustainability goals, while uniquely equipping itself to attract new customers who are looking for new materials that align with their business objectives.
The company's commitment to sustainability goes beyond its products. One of Pactiv Evergreen's key pillars is to protect the planet's resources, which includes actions related to greenhouse gas emissions (GHG), energy, water, waste, recycling, and forestry.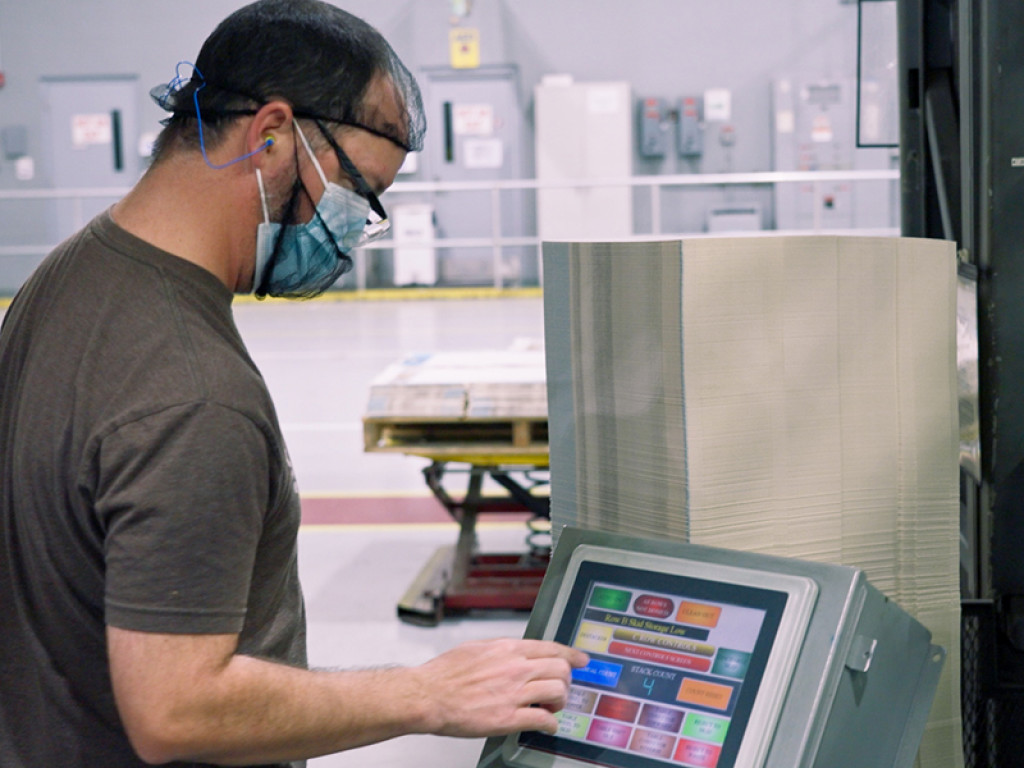 ALIGNED WITH SUPPLIERS
Between 2019 and 2021, Pactiv Evergreen spent $64 million on R&D efforts. With dedicated technology and innovation facilities, the company employs personnel focused on product development, material innovation, and process improvement.
"Our material science expertise and state-of-the-art product design and testing capabilities enable us to engineer high-performing materials and create new and innovative products to meet the requirements and preferences of customers, as well as increase food safety," explains King.
"We have industry-leading innovation centers where, among other things, we develop innovative resin blending and compounding formulations, processes, and new engineered materials using paper/fiber substrates, which have on-site design, testing, prototyping, and production capabilities."
These unique material and product design capabilities allow Pactiv Evergreen to partner with customers to rapidly develop and commercialize new and innovative solutions, that further increase the value provided.
As well as its own dedicated expertise and capabilities, King stresses the incredible importance of partner and supplier relationships to Pactiv Evergreen.
"We collaborate with our suppliers to provide innovations that enable our customers to differentiate themselves in the marketplace and meet the changing needs of their consumers," he comments.
Pactiv Evergreen is fortunate to partner with suppliers who understand both the needs of the business and those of its customers. Being a leader in the industry, it is important for the company to work with suppliers who are aligned with its business priorities, such as sustainability and innovation.
"Many of our key materials are commodities, so working with suppliers who know how to treat a commodity in a more strategic way is important, because it may be a commodity to the market, but to us, it is a key ingredient for our products.
"As we continue to prioritize strategic investments in digital transformation projects across our business, we need suppliers who are ready to help us unlock the value of digitization in our supply chain," King states.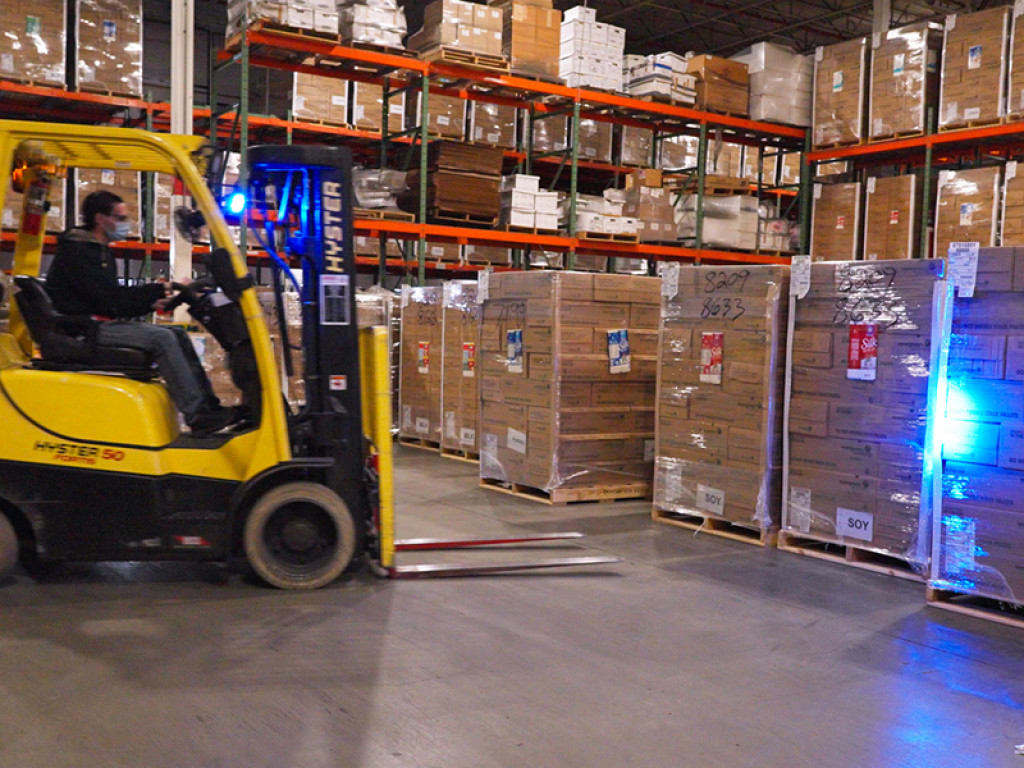 EXCITING JOURNEY
At what is a transformational time for Pactiv Evergreen, the organization is on an exciting journey towards excellence and long-term growth.
Through its five key strategic initiatives, namely People, Operational Excellence, Digital Transformation, Social Responsibility, and Profitable Growth, Pactiv Evergreen will deliver on its purpose of "Packaging a Better Future" while creating long-term value for all stakeholders.
"Last year, we laid a solid foundation that will set us up for success in 2022 and beyond. We prioritized building a corporate culture around our purpose and core values, in addition to the creation of a Talent and Culture team," King reflects.
"Our purpose, mission, and values represent the principles we honor, the promises we keep, and the foundational beliefs we share. They communicate what our customers and shareholders expect from us, and what we can expect from each other."
With great products, incredible people, and a growing market, this is a truly exciting time to be at Pactiv Evergreen.
"I would like to thank the entire Pactiv Evergreen workforce for their commitment and continued dedication to serving our customers, and enhancing the value of the company for all our stakeholders."