Headed by President and CEO, Erich Schlegel, TrueNet Communications is the total broadband solutions provider at the forefront of telecoms technology.
INTRODUCTION
We live in a digital world that is advancing at an almost unfathomable pace.
Today's state of the art technology advancements require robust networks that are capable of transferring data instantaneously, whilst everything from new scientific breakthroughs to home automation demands more internet bandwidth than ever.
"Digital technology has evolved society rapidly thus far, and it will be fascinating to see what further advancements will be made," notes Erich Schlegel, President and CEO of TrueNet Communications (TrueNet).
TrueNet, an infrastructure engineering and specialty contractor based in Jacksonville, Florida, takes great pride in the fact that its services are a critical element in the evolution of society.
Expertise in engineering design has been delivered by TrueNet to broadband, wireless, telecoms and enterprise customers since 1985.
Appointed as the CEO of TrueNet in 2016, it was the opportunity to play an important role in society that initially drew Schlegel to telecoms.
"The internet and dot-coms were still very new, and it was exciting to be involved in watching the capabilities of the internet burgeon into what it is today," he says.
"The longer I spend in telecoms, the more I understand just how complex the global communication network really is and how important it is to everyone's daily lives. There is never a dull moment and there are boundless opportunities to adapt and innovate."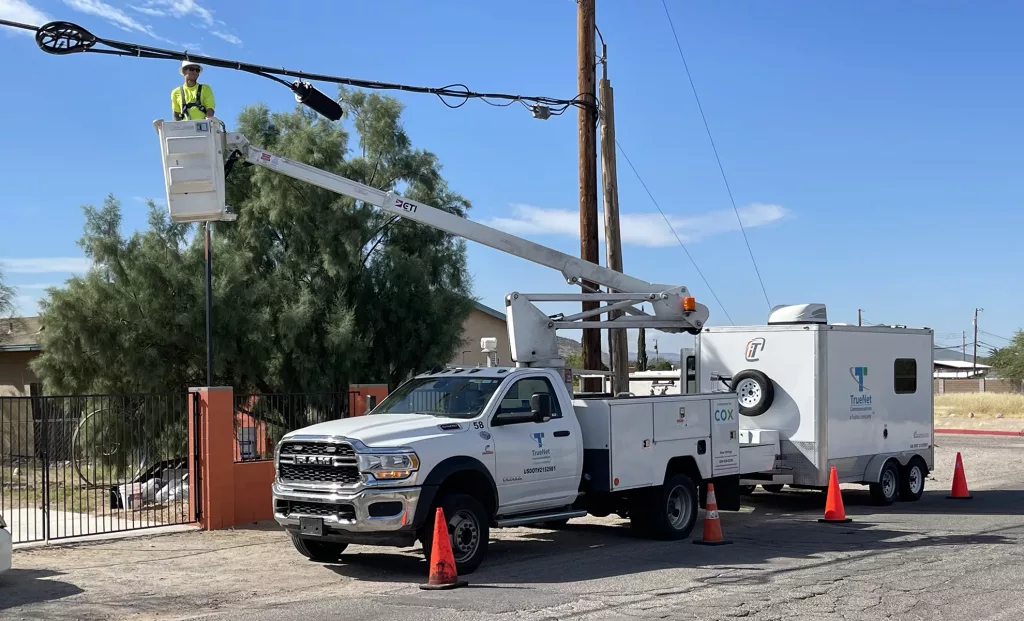 PART OF THE FUJITSU FAMILY
Schlegel's telecoms career started at Fujitsu Network Communications (FNC), of which TrueNet is a wholly-owned subsidiary.
FNC, the world's fourth-largest IT services provider and third-oldest IT company, is part of the global Fujitsu Group (Fujitsu).
As a member of the Fujitsu family, TrueNet is able to provide end-to-end services and industry-leading total broadband solutions.
"TrueNet really benefits from being part of the Fujitsu family. Fujitsu has a great purpose – to make the world more sustainable by building trust in society through innovation – which is a beacon for us at TrueNet to follow in the services we provide to our customers," Schlegel tells us.
"I believe Fujitsu's deep connection to society and customers is a big differentiator. We truly act to help our customers achieve their goals and improve life for people around the world; that spirit of partnership with our customers is why Fujitsu and TrueNet have existed, adapted, and thrived for so many years."
Originally focused on providing outside plant (OSP) cable design services, TrueNet has evolved tremendously as the industry has matured and grown into an essential part of modern life.
The company's services have expanded over the years as a result, and TrueNet is now a valued strategic partner of many telecoms companies across the US and Canada.
"We now offer robust technical services that span planning, design, construction and maintenance of our customers' OSP infrastructure," outlines Schlegel.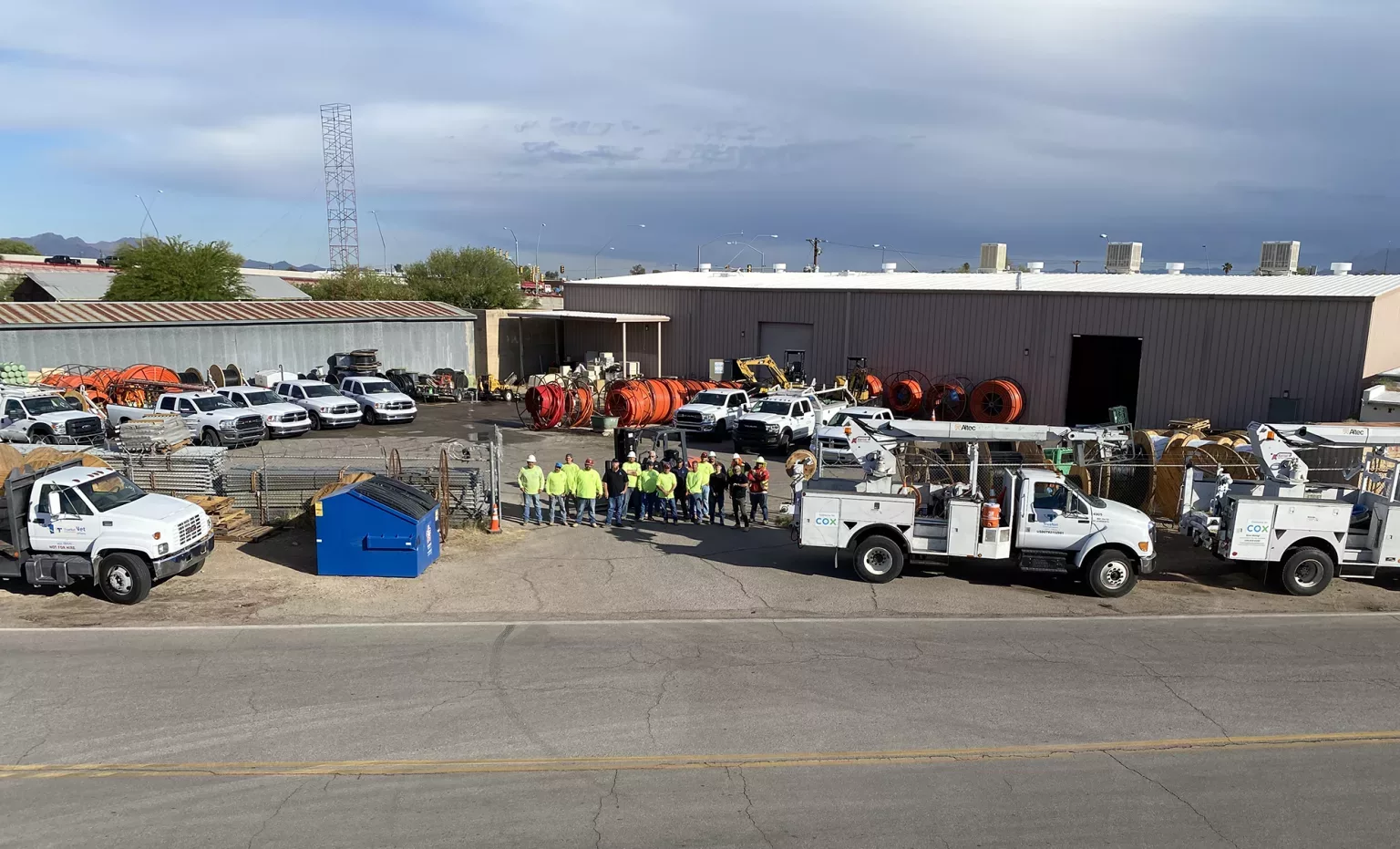 INVESTING IN THE INTERNET
A clear goal of bringing affordable and reliable high-speed internet to everyone in the US has been set by the Biden administration.
To help make this goal a reality, the $42.45 billion Broadband Equity, Access and Deployment (BEAD) Program will expand high-speed internet access to unserved or underserved areas by funding planning, infrastructure deployment, and adoption programs.
"The BEAD grant is just one large piece of the government's strategy to offer high-speed internet to every American household, with its main focus on rural areas," Schlegel informs us.
"The overall infrastructure bill includes over $400 billion of funds that will come in the form of loans and grants. This massive injection of capital will generate activity within the telecoms industry unlike anything we have ever seen before."
Schlegel is a strong proponent of BEAD, as it will only provide more opportunities for US citizens to access the unlimited resources that the internet provides.
In doing so, it will encourage all telecoms providers to re-evaluate how they approach their growing networks.
"TrueNet has gone through great diligence over recent years, challenging traditional practices and methods that have existed for decades," Schlegel shares.
Well over $5 million has also been invested by TrueNet in the last three years on equipment, vehicles, tools and facilities to support its customers in Arizona and Nevada. There is a tremendous need for competent, full-service construction in the telecoms sector, and TrueNet continues to expand its capabilities and capacity.
New features continue to be developed, for example, on TrueNet's proprietary project management and data analytics tool, TrueQ Pro, to further enhance the company's ability to manage large numbers of projects and transactions with a high level of accuracy.
TrueNet has also invested in drone and data management technologies, to collect large volumes of field data and easily translate it into useable outputs for customers, such as mapping and permits.
"These investments are enabling much faster cycle times, and providing a more complete data set that can be used for reference without return trips to the field, which are extremely costly," Schlegel explains.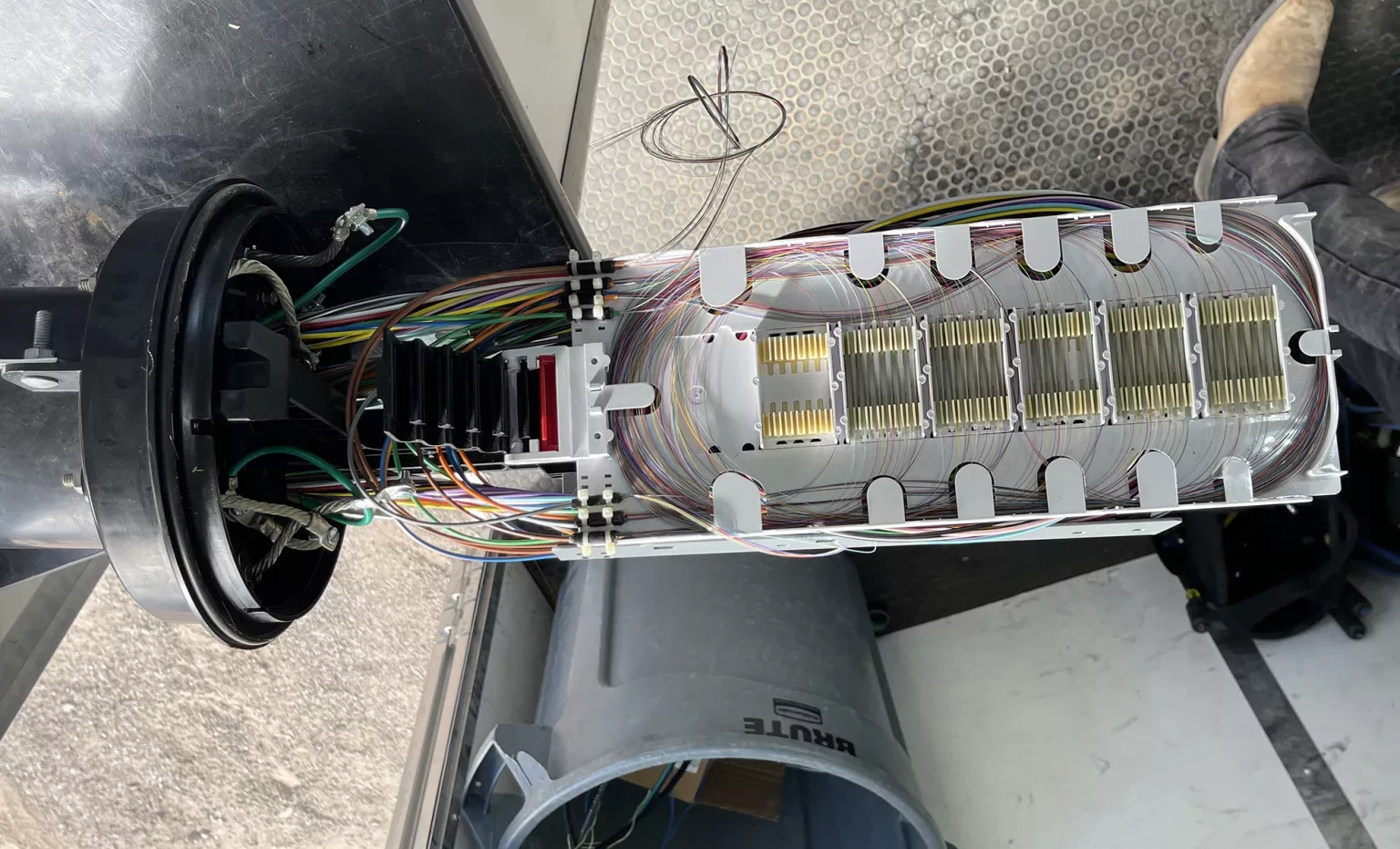 TENETS OF SUCCESS AT TRUENET
Equally, the company has invested in building up a robust team to manage and execute wireless deployments, including tower climbing capabilities which are in high demand across North America.
The staff at TrueNet, from executives to individual contributors, are the heart and soul of the business and the team continues to grow.
"We have some of the best 500+ people in the telecoms industry. As well as developing new technologies, we have heavily invested in young talent to ensure the longevity and success of our business," reveals Schlegel.
There are several fundamental tenets that TrueNet tries to follow, the first of which is giving people the tools they need to do their job well.
This encompasses everything from equipment, computers and the office environment to training and mentoring, and is "vital to the success of each employee's success," Schlegel affirms.
Decision making, meanwhile, is kept at the lowest possible level by TrueNet, as the telecoms industry places high value on the speed of execution.
"For us to stay competitive and to help our customers achieve their goals, then we must be quick and nimble. Unnecessary bureaucracy adds no value to our business."
TrueNet also has robust programs to enhance the employee experience, which include competitive benefits, formal performance and annual compensation reviews, as well as ongoing education and training.
"All of these programs, and more, help our employees to grow and feel valued as part of the TrueNet team," says Schlegel.
Subcontractor and supplier networks are just as integral to the success of TrueNet, with the majority of subcontractors having been valued partners for many years.
To Schlegel, it's important that not only employees, but partner networks understand the TrueNet vision and what it aspires to accomplish in the industry.
"Everyone from our upper management team to individual contributors and subcontractor partners fully understands that we stand by our work and take pride in the fact that our customers know us above all for our results," he smiles.
PLANS OF ACTION
Over the years, the leadership at TrueNet has also created action plans that focus on key stakeholders.
This exercise has been made part of the company culture, with all TrueNet leaders taking full responsibility to execute these action plans.
"We don't just strive for a strong balance sheet; we also want to be a valuable contributor to society and do our part in making this country great," Schlegel states proudly.
"Some of these initiatives include diversity hiring programs, charitable donations, and green initiatives," he details.
Likewise, cultivating a culture in which people want to come to work and be proud of the company they work for is one of TrueNet's main goals.
"Aside from our efforts to improve employee benefits each year, this may be one of the more challenging tasks, but with the right leadership team and a mentality of always listening intently, our team members feel that they have a voice in the company," offers Schlegel.
"I can't thank our employees enough for taking so much pride in their work. None of this works without them and their dedication to the company."
This will remain the case as TrueNet continues to be versatile and ready to assist customers with their ever-changing objectives.
The success of TrueNet's customers ultimately ensures the longevity of the company, and tangentially creates excitement for employees to be working for such a dynamic organization.
"The process of building and maintaining the country's telecoms infrastructure is overlooked as something that just magically happens," Schlegel concludes.
"When a subscriber turns on their television to watch one of the 1,000+ channels of content, or searches the internet, they just expect it to work instantly.
"We are one of the companies that makes this magic happen."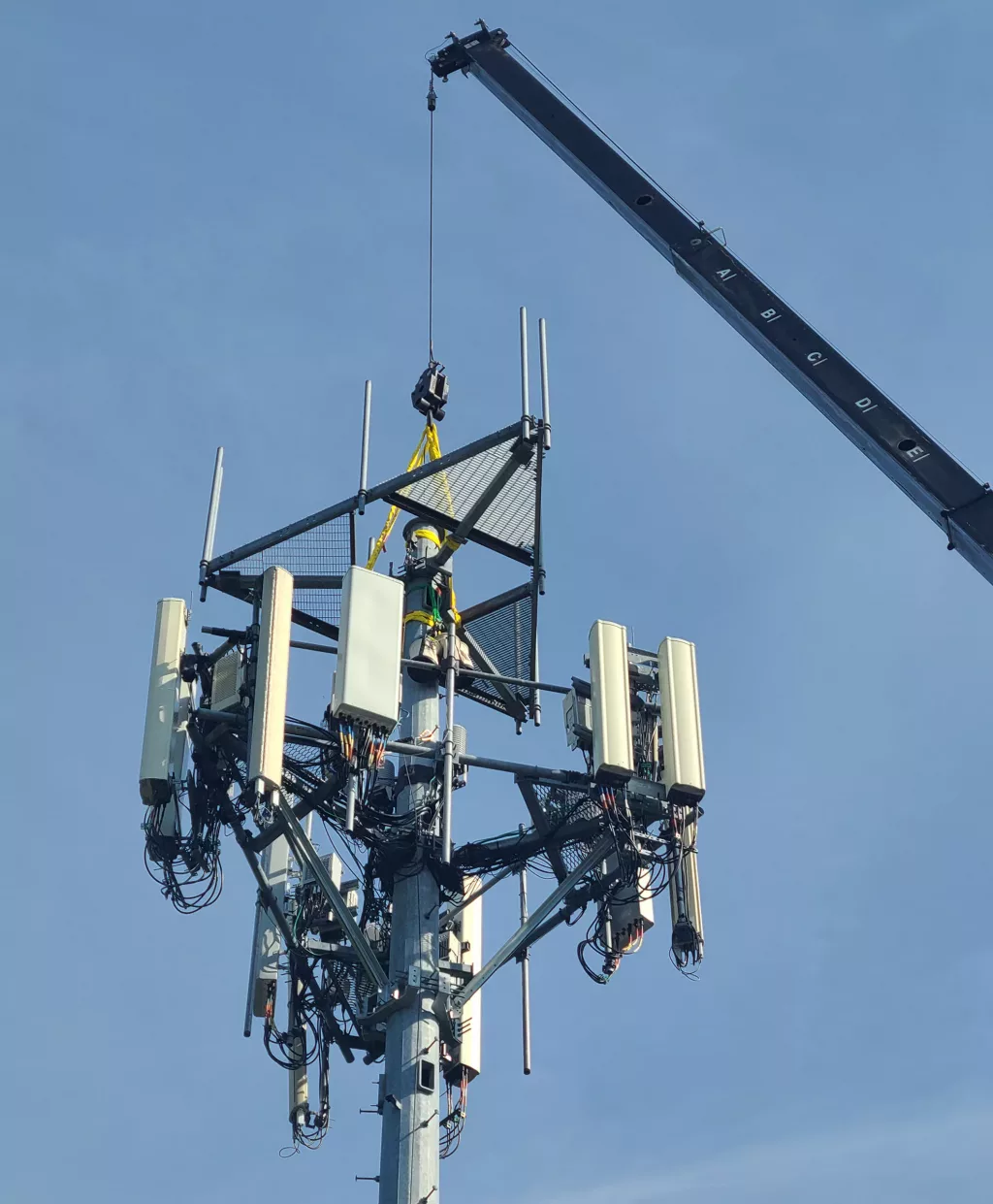 WHAT MAKES TRUENET DIFFERENT?
Nimbleness – TrueNet's culture of empowering employees allows it to quickly respond to customers' needs and excel at fast-track turnarounds. Every opportunity is approached with urgency to make sure deadlines are met and objectives are fulfilled.
Stability – Combining more than 30 years in business with the world's third oldest IT company provides TrueNet with unparalleled scope and resources. A wholly owned Fujitsu company, TrueNet works with the largest communication companies on some of the world's largest installations.
Technical leadership – Few companies can match TrueNet's core proficiencies or ability to deliver innovative solutions that leverage the knowledge gained from designing and supporting generations of networks.
Customer focus – Everyone likes working with TrueNet, who forges effective and mutually beneficial partnerships that last for decades.
Experience – Established in 1985, TrueNet's client list includes leading cable MSOs, wireline carriers, international network OEMs, and enterprises.Scalability – With over 350 associates on staff and hundreds more available through staff augmentation services, TrueNet can scale to meet virtually any project size.
TRUENET COMMUNICATIONS PARTNERS