We speak to President of Leader Auto Resources, Robert Issenman, about its vital role in fulfilling supply and demand in the North American automotive industry.
DRIVING THE AUTOMOTIVE ENGINE
Leader Auto Resources (LAR) takes pride in being the largest procurement enterprise for automotive dealerships in North America, whether ranked by sales, profits, number of dealers, geographical footprint or range of products and services.  
The company provides an excellent service to over 3,200 dealership members, catering to distribution centers in Montréal, St John's, Calgary, and Malta (with the US affiliate shareholder, DealerShop), regardless of their size, brand, or location.
"Our vision is to be the leading player in all our markets, following clear, focused strategies that provide high-quality products, value-added services and additional discount dollar growth," introduces Robert Issenman, President and CEO of LAR.
As the automotive industry has grown and evolved, LAR has kept pace with a steady expansion of goods, services and facilities. The company has a vast portfolio of products and services on hand across every profit center in its dealerships, spanning its service department, collision and aesthetics center, sales department and administration.
LAR procures thousands of products, including paint and allied products for body shops, tooling and equipment, cleaning products and chemicals for garage maintenance, and new nanotechnology products for windshield and body treatment.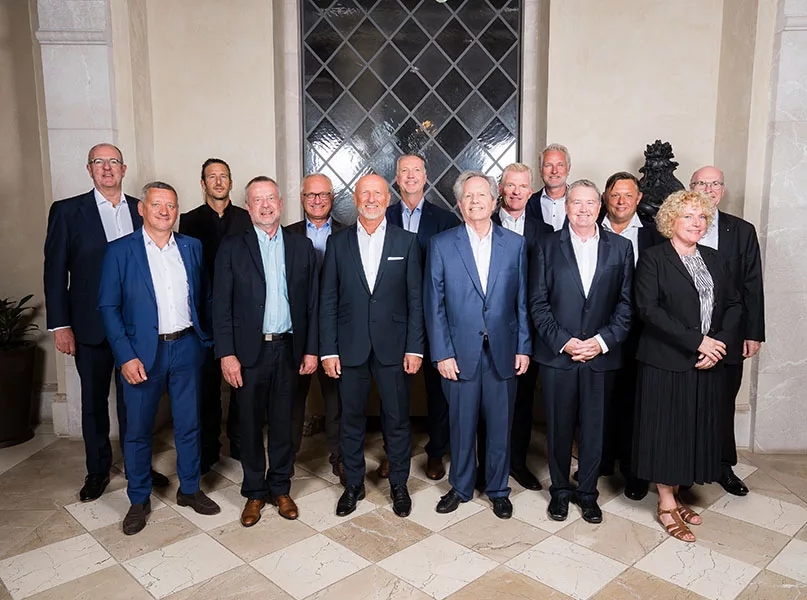 CHANGING LANES
For Issenman, a career in the automotive industry was not always in the pipeline.
His unconventional path to LAR began in 1994, when he was a senior partner in a venerable national Canadian law firm and a member of its Executive Management Committee and Board of Directors. As a client of the firm, Issenman had previous connections to LAR, following involvement in various legal matters for the company.
"The Chairman of the Board of LAR at the time, the late Henry Mews, an icon in the automotive industry, had a vision for the growth of LAR and thought that I could be instrumental in making it a reality by taking on the leadership of the company.
"It represented a major change of career direction, and as such, a difficult decision. After considerable thought and discussion, I took over the reins at LAR but remained as counsel to another leading Canadian law firm with offices around the globe. I have never looked back and, almost 30 years later, I can say it has been a very broadening and enriching experience," Issenman details.
As a veteran of the automotive industry, LAR's Chairman of the Board, Allen F. MacPhee, emphasizes how over time, retailers have needed to gain more control of their purchases, which makes the role of LAR even more significant.
"There are many things that dealers cannot control, such as their relations with manufacturers, government regulations and economic conditions. It is very valuable to be part of a supply chain such as LAR, whose sole purpose is to acquire whatever a dealership needs at the most favorable prices, using expert purchasing skills developed over the last 40 years."
GOING THE EXTRA MILE
The strength of the relationship with its dealers is at the heart of LAR's success, alongside the cohesive connections it maintains with all the different internal departments. Consistent with LAR's values, a dealer principal centric approach has been a key focus of the company since its inception. It's singular focus on its dealership members guarantees that the company responds with what is best for those clients.
"We have regularly communicated how our value delivers not only top line savings from preferential pricing supported by additional discounts, but also how LAR drives operational efficiencies delivered from centralized purchasing and invoicing. It is this longstanding core advantage that gives LAR the leg up and serves to deliver the greatest benefits to our original equipment manufacturer (OEM) dealers," states Issenman.
Projects aside, LAR has a respectable and knowledgeable workforce that underpins the dealership's trust and acts as the conduit to drive new product penetration. Furthermore, LAR believes that sales growth derives from effective program deployment at the field level.
"While LAR is of course a pre-eminent procurement enterprise, it is also a sales engine, and it is the combination of these two spectrums which makes LAR the perfect partner to support all our dealerships," he highlights.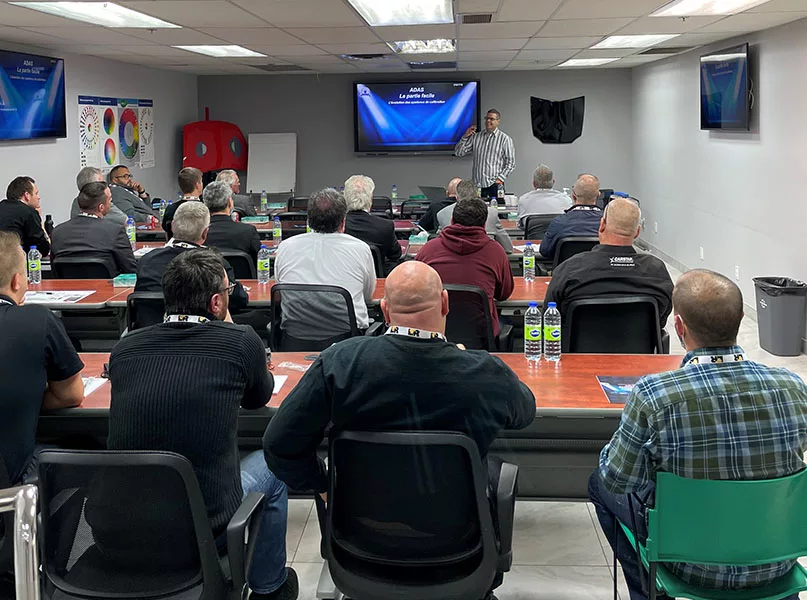 A ONE-STOP SHOP
LAR's supply chain operations are at the core of the organization. The structure of the company means that dealership members understand the benefit of a "one-stop shop" that provides access to LAR's unmatched portfolio of strategic supply partners. Thus, members benefit from a vast range of products and services including, tools and equipment, consumable products, paint and body and direct dealership services, which are all available with additional discounts behind the invoice.
"LAR offers much more than the widest catalog of products and services. It is uniquely qualified to support dealers who wish to build new facilities, expand upon existing service areas or execute renovations. With the most sophisticated strategic supply partners and in-house expertise to offer initial consultative services, LAR delivers unparalleled value-added offerings."
On a wider plain, LAR's global supply chain is integral to the company. "Our strategic shareholding in TECAR (tecar-international.com), a European-based partnership, reflecting the purchasing power of over 15,000 car dealerships in 13 countries, enables us to identify cost-effective and efficient procurement opportunities," Issenman elaborates.
LAR's highly comprehensive procurement department is proactive in navigating recent worldwide supply chain issues by understanding all aspects of supply chain management and having the ability to predict obstacles and find solutions. Significantly, a strong bond with each individual supplier makes this possible, allowing the company to keep its finger on the pulse for every product category.
A deep understanding of every single supplier is essential, as each one is an expert in their particular product. "Our philosophy is to typically have secondary and 'back up' supply chain options, so that we are in a position to virtually always get any needed merchandise to our members on time," affirms Allan Ezri, National Director of Purchasing and Inventory.
Due to the complexity of the automotive ecosystem, the industry not only involves retail car dealers but OEMs, which have national programs to supply its dealers with specialized tooling. Many of these programs are facilitated and invoiced through LAR. As such, the company's relationship with OEMs is critical to the overall success of the automotive sector.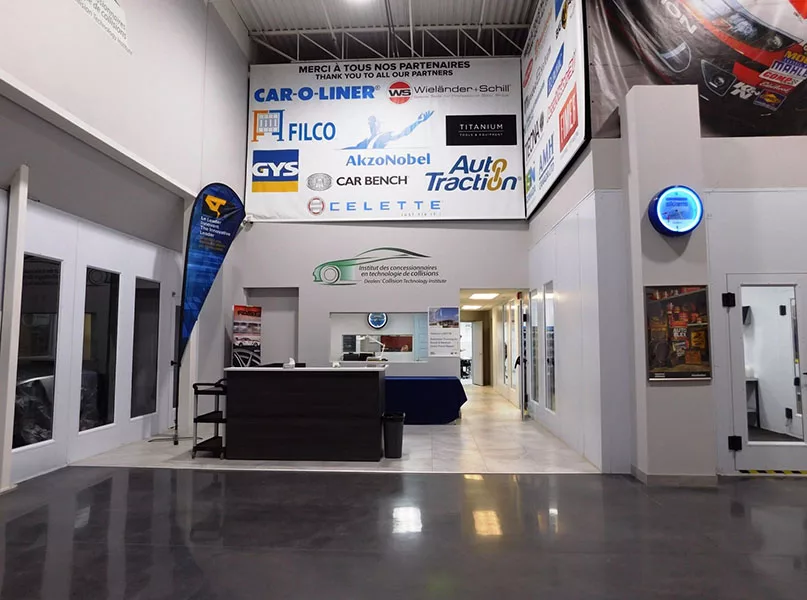 INNOVATIVE IMPLEMENTATION
LAR's most recent projects showcase the company's prior progression. For example, it facilitates the equipment program for approximately nine OEMs in Canada, as well as the development and maintenance of several OEM-specific websites, all of which are noteworthy projects.
Moreover, with the introduction of EVs, franchises have new requirements including charging stations, specialty tools, new batteries (and their disposal), protective equipment from electric shocks and much more. Again, the supplier relationships are integral in this process, as they enable the company to request and receive reports on its technical progress, as well as a planned market introduction of upcoming products so they can immediately, effectively and efficiently support the OEM franchises with the new supplies of inventory they require.
The relationship between LAR and various OEMs represents a critical interest in the ongoing transition to the electrification of vehicles and a deeper understanding of the market drivers and how it affects the automotive ecosystem.
"LAR is always ready and prepared for future innovation in lockstep with our supply chain. Together we serve the automotive industry, and our mission is to always be at the forefront of change to ensure the relevant supply of products and services," comments Andrew Wells, General Manager of Sales for Ontario, Atlantic and Western Canada.
In line with its innovative history, the next major initiative needed to buttress LAR's technological infrastructure involves the implementation of an Enterprise Resource Management (ERP) system. This system is vital in supporting the massive increase in the customer base, arising from the OEM programs and the resulting need for segmentation and individual reporting.
Newly accessible shared information facilitated by the ERP system will allow for collaborative and actionable decision making and management reporting. The new platform will also facilitate detailed business analysis that will provide important opportunities for improvement in every department.
"For over 40 years, we have been nurturing and building trusted partnerships with our dealers. These special relationships, which have in many instances spanned decades, have generated millions of dollars of savings for our dealer community.
"Our reason for being is to deliver added value to our dealerships, who are true partners in every sense of the word. As the clear leader in a highly evolving market, our committed dealerships are driving our clear success. As such, LAR is confident in its ability to grow its business and increase its market share," concludes Issenman.
LEADER AUTO RESOURCES (LAR) PARTNERS