As the future of North American retail lies in the consumer experience, Central Walk is transforming shopping centers into multi-functional one-stop hubs. We find out more with Andy Wang, CEO, and Valen Tam, Director of Investments and Asset Management.
CENTRAL WALK MARCHES INTO CANADA
Premier retail operator, Central Walk, is proudly hiking up its capacity for retail space in Canada.
The company has just added a third British Columbian regional shopping center to its portfolio, with its recent acquisition of Tsawwassen Mills from real estate titan Ivanhoé Cambridge. Alongside the fashion-focused Mayfair Shopping Center in Victoria and Woodgrove Center in Nanaimo, which receives 5.6 million visitors per year, the shopping centers join the Arbutus Ridge Golf Course in Central Walk's Canadian collection.
After coming into possession of each retail center, Central Walk comes closer to understanding the requirements and standards of operational success in the heavyweight sector of Canadian real estate.
The Canadian retail market faces its own challenges due to the country's sparse population density, with approximately 38 million people recorded in Q1 of 2021 and roughly four people per square kilometer (km).
"These numbers are a clear indicator of the long-term challenges for Canada's physical retail industry," states Andy Wang, CEO of Central Walk.
In addition, the COVID-19 pandemic has hit the retail industry hard in the last few years, altering the way consumers shop. Instead of brick-and-mortar stores, many are turning to online counterparts. Central Walk is now overcoming this adversity by renovating the shopping center experience for consumers.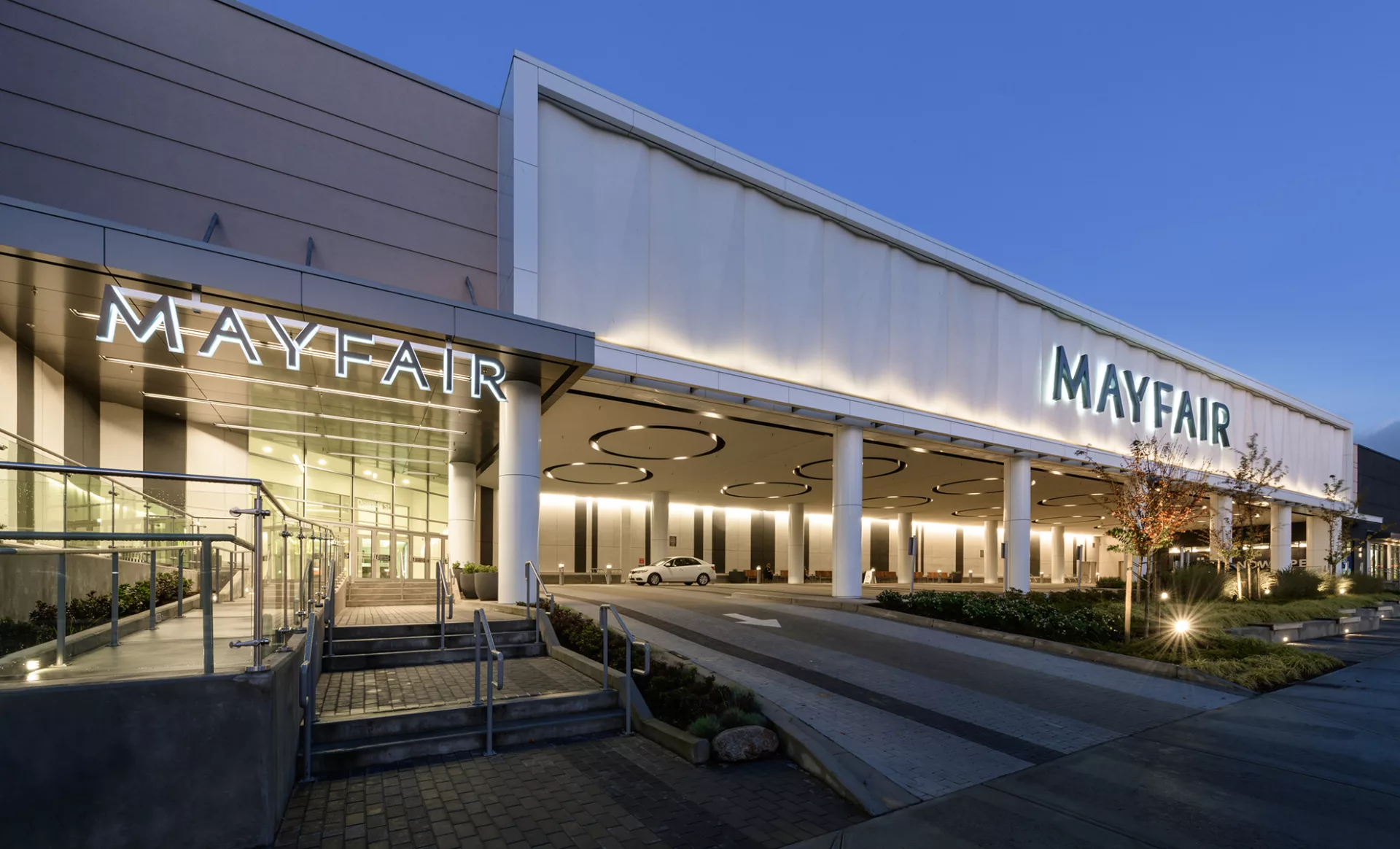 EXCITING TIMES AHEAD
Despite Canada's lack of density, there is no shortage of foreign investments, attracted by many elements such as a stable government, a healthy legal system, a highly educated workforce, and abundant natural resources.
"Canada will be a foremost immigration destination for a long time to come, which will only benefit the Canadian retail industry from a macro perspective. A high degree of marketization and developed manufacturing and service industries incentivize investments," cites Wang.
"The rise of consumer demand for personalization and e-commerce's growing suppression of physical retail has become a difficult tide to overcome, particularly because the homogenization of retail models has stiffened institutional management adaptability and reactivity over the past two decades," he explains.
Nevertheless, Central Walk is tenacious in the pursuit of meeting new and growing customer needs and remains poised to grasp golden opportunities to team up with progressive consumers and retailers to drive the reinvigoration of the shopping center concept.
"I have no doubt that institutions will shake off this rigidity, but it will be extremely exciting to see how they each reposition themselves over the next few years," says Wang.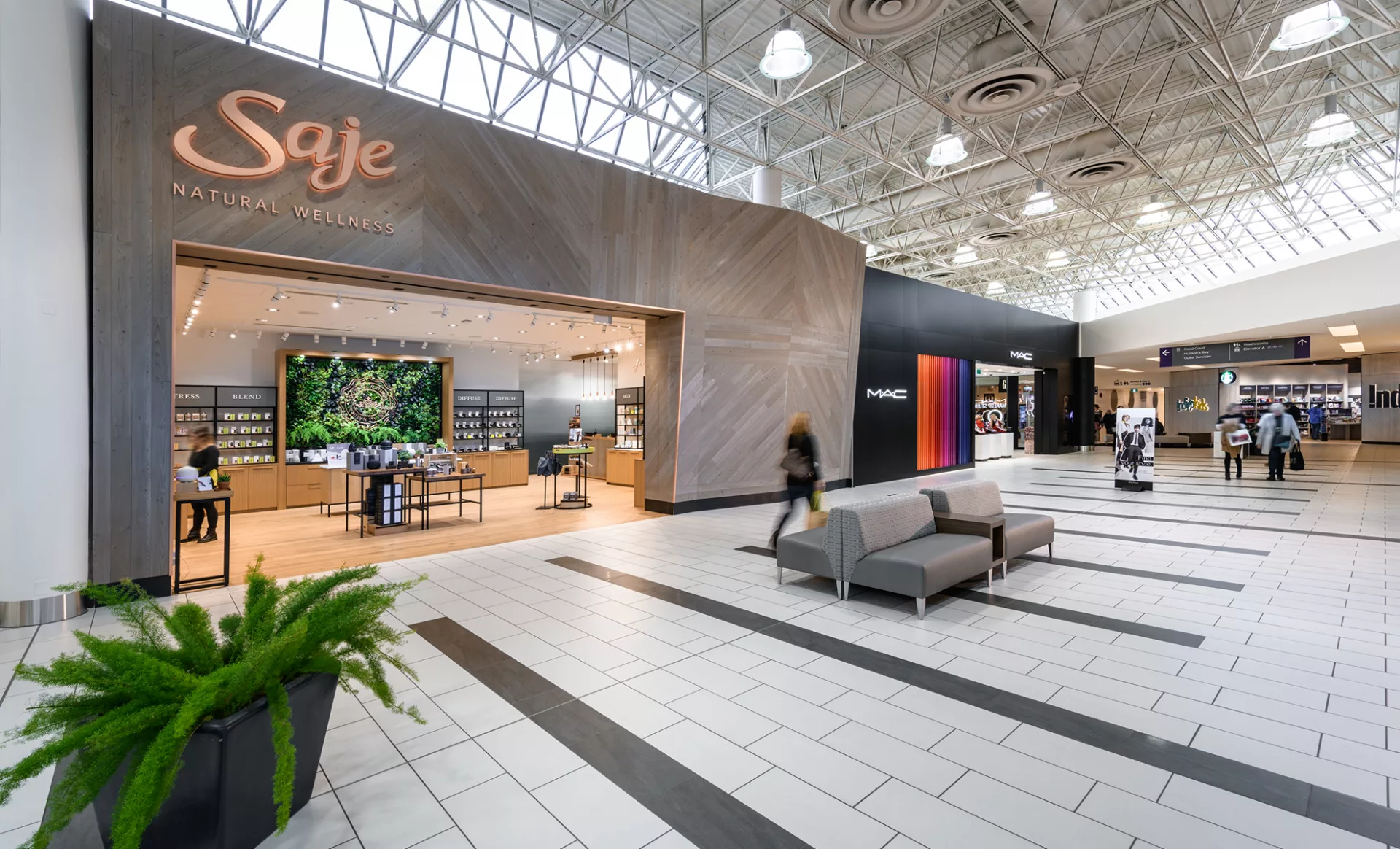 DIGITAL BEGINNINGS
Today, Wang is the CEO of Central Walk, overseeing and realizing the directives of shareholders and the board chairman. Wang began his career in digital media marketing, which was in its infancy at the time.
Tasked with optimizing and making sense of the department's project expenditures, it was the analysis of data that initially fueled Wang's interest in retail.
"The study of complex data to identify key components critical to success was and will always remain my passion," he states.
Working his way up over the years, through operations, leasing, general management and branching into executive roles, he was exposed to even more data to ponder and try to make sense of. "The more complex it got, the more I fell in love with retail; it is truly the most humbling, complex, and unfathomably influential in the real estate sector," he reflects.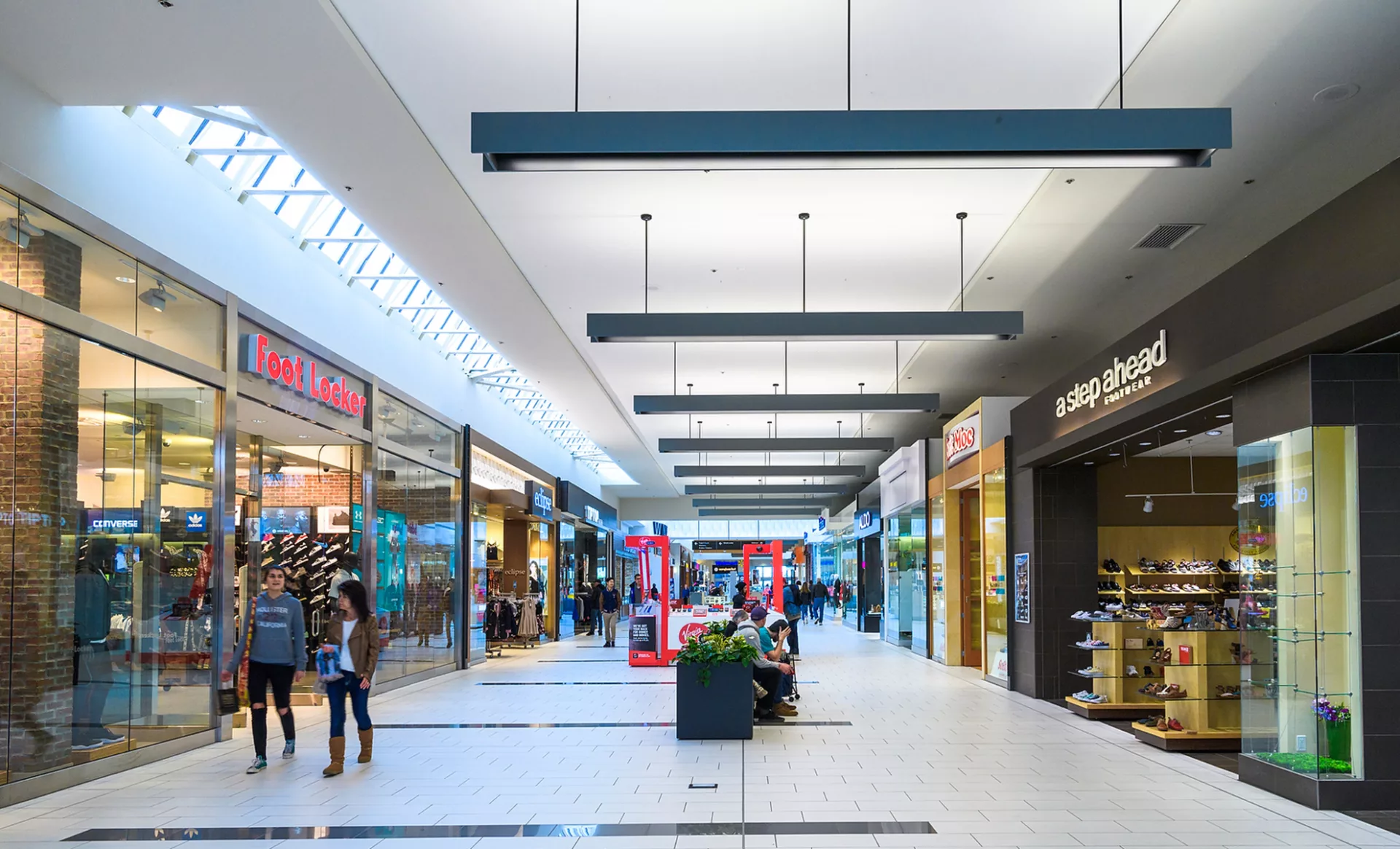 CENTRAL WALK-THROUGH THE BUSINESS
Central Walk's passion is to maximize the potential of shopping centers with the objectives of prosperity and inclusivity. As it strives to innovate with new commercial strategies, the company has a clear business philosophy of "building urban space with business intelligence".
"Central Walk conducts a full range of in-house commercial real estate investment and management work," says Wang. Add-on values include investment underwriting, leasing, concept design, structural planning, operations management, and marketing.
The company has specialized in the investment and management of retail shopping centers in Asia for over 20 years. It is with this wealth of knowledge of the industry that Central Walk can skate straight onto Canada's business arena as one of the top heavyweights of real estate owner-operators.
"Under the guidance of our board chairman, we have held unyielding commitment and passion towards the research, development, and practice of new retail ideas, and we hold dearly our partnerships with industry peers," Wang adds.
CENTER PARTING
Western Canada's leading retail operator differentiates itself by embracing new cultures and communities. With 25 years of overseas experience under its belt, Central Walk entered the Canadian North American market in 2020 as a student of the industry.
"What sets us apart is our attitude. We were cognizant that retail had different leaders, retailers, and culture here," says Valen Tam, Director of Investments and Asset Management, Central Walk.
"Rather than enforce our ideas of old, we determined from the onset that our goal was to keep an open mind, absorb, and learn anew. We inject our own creativity and bring our brand of engagement to the communities that our assets serve, but assimilation was the priority; there was no way to succeed without first becoming one of the same populaces we wished to engage," he adds.
Instead of feeling apprehension towards competition, Central Walk set the goal of partnering with competitors sooner rather than later. For Tam, this includes fellow investors, brokers, service providers, and operators.
Tam recognizes that Canada is a developed country with a disproportionately underdeveloped population and real estate in comparison to most other first-world nations.
"Its future will require the joint efforts of the various levels of government, its citizens, and its real estate companies. We are just one of the latter and recognize that many of our peers are institutions with tremendous history, led by generations of leading executives," says Tam.
"We are not their competition; we are their allies, now and in the future, and together we can contribute positively to Canadian retail and communities a little more each day."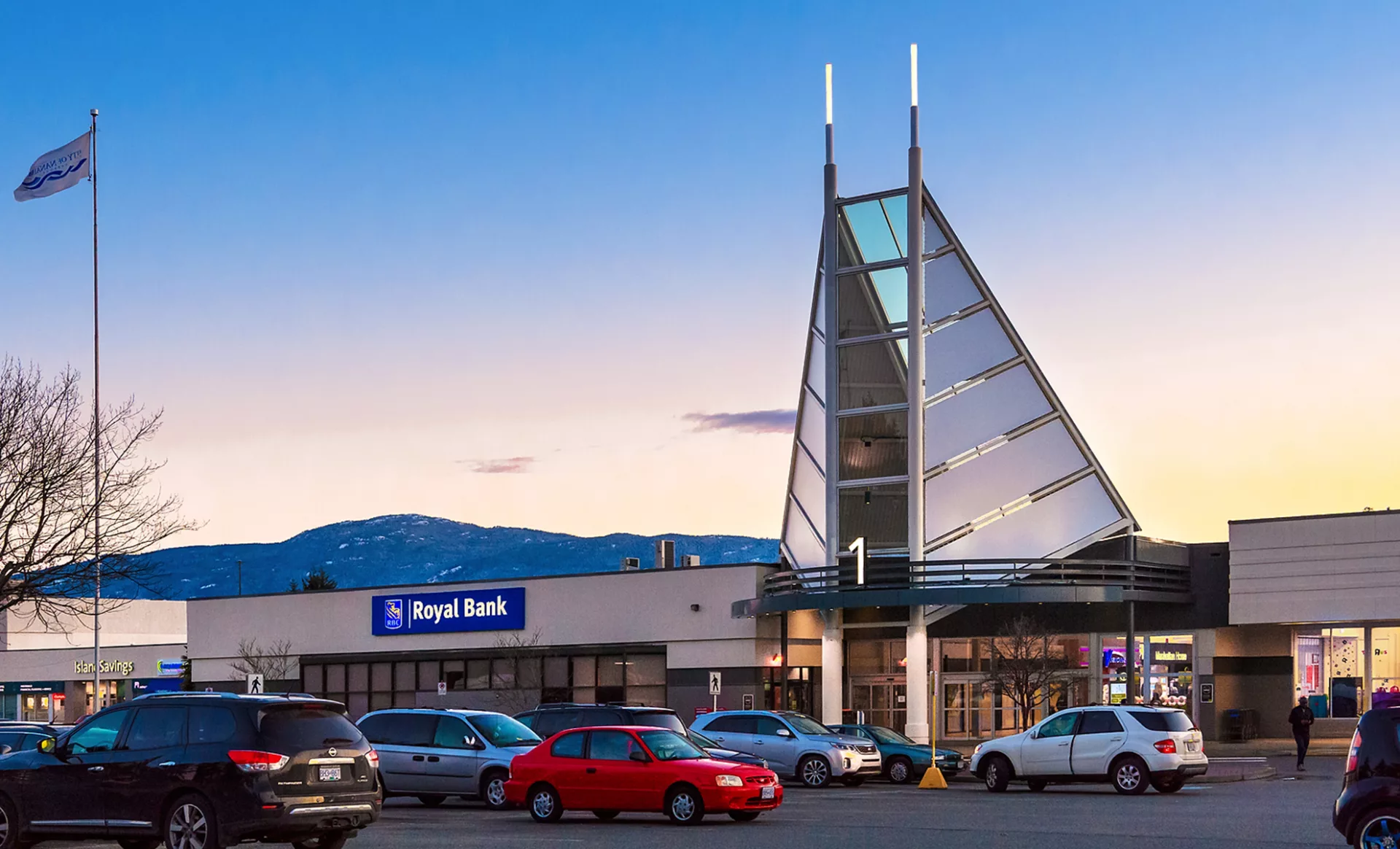 VISION OF THE FUTURE
Central Walk has a vision to reimagine retail concepts by incorporating services, fusing the shopping and entertainment experience, which will reshape the post-pandemic landscape.
Due to the differing requirements of diverse societies in the areas surrounding Central Walk shopping centers, it is impossible to predict the exact form of facilities required for each location. No doubt, entertainment will feature in each property, and will be tailored to all aspects of life to satisfy the needs of the consumer.
As the company experiments with bespoke merchandise mixes, Tam thinks services will include anything from theater and salons to foods and events as Central Walk centers move to one-stop shopping hubs.
"This is our chairman's vision, although I cannot comment on the exact form of entertainment or service, as each property and its surrounding communities have varying needs," adds Tam.
Central Walk's continued expansion into Canada will not stop due to global inflation. "We are constantly seeking potential opportunities to grow our portfolio. In the meantime, it is our priority to vigorously tweak our business and management models in the coming year," says Wang.
The consumer experience features heavily in the future for the company with "mixed, multi-functional concept spaces that engage our communities in cultural entertainment, foods, art, and technology," as Wang affirms.
"We are making it our initiative to put forth all efforts to transform our centers into engaging hubs that can match the lifestyle, aesthetics, and personalities of their communities," he concludes.
With a dynamic future ahead, Central Walk will continue to support growing businesses and strengthen its partnerships in the industry.