Knightsbridge Development Corporation is championing social housing and large-scale project development from Canada. We speak to Will Smith, President and CEO, about the company's central mission and its latest developments across the world.
CONSTRUCTION ACROSS CONTINENTS
We are at a point in our industry where technology is taking us to new heights in sustainability, the race to carbon neutrality, and timber construction, all with the assistance of truly talented architects, engineers and owners dedicated to building better buildings – it's an exciting time to be in Canadian construction."
For Will Smith, President and CEO of Knightsbridge Development Corporation (KDC), the construction sector across the North American region is one of bountiful opportunity and incredible potential, spearheaded by a digital drive that is seeing technology assist development like never before. Digital tools such as building information modeling (BIM), artificial intelligence (AI), and 3D printing have broadened the ability to enhance creativity and streamline construction operations throughout the industry.
With offices across Canada, KDC is part of a larger group of companies that includes KDC UK in England, as well as Desarrollos Knightsbridge (Desarrollos) and PanAm Construction Managers (PanAm) both with a presence in South America, which allows KDC to service the whole American continent on top of the UK and Europe.
In all geographic regions, KDC offers development management, construction management, project management, advisory services, and facilities management services as a third-party provider.
"We have represented and continue to represent major publicly traded real estate investment trusts (REITs), RioCan, Allied Properties, ExxonMobil, Haworth International, Selfridges, and many others, as well as private companies," Smith explains.
KDC's primary focus is on large-scale projects in the areas of office towers, mixed-use development, hospitality, and high-street retail projects, which support sustainability, innovation, and environmental stewardship both from a construction perspective and a developmental point of view. Typically, this means repurposing rather than demolishing existing structures wherever possible, or alternatively re-using building elements such as old timbers, significant architectural components, and multiple other facets.
"We carry out this work through talented teams of people, working locally in their markets, and utilizing what we learn globally across all the offices," Smith adds. "Our teams are small, tight-knit communities who embrace not only our clients and the projects, but one another, in an environment of collaboration, respect, and diversity.
"Our company mission is to provide client-focused real estate advisory services through world-class intellectual capital and resources, and to design and execute customized solutions that create value for our clients by locally applying what we learn globally. We provide our clients with a flexible and effective platform to support current and future opportunities and challenge the status quo with thoughtful consideration of a better future."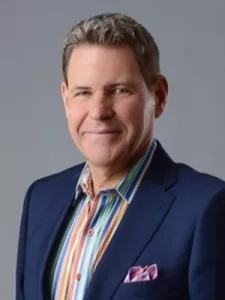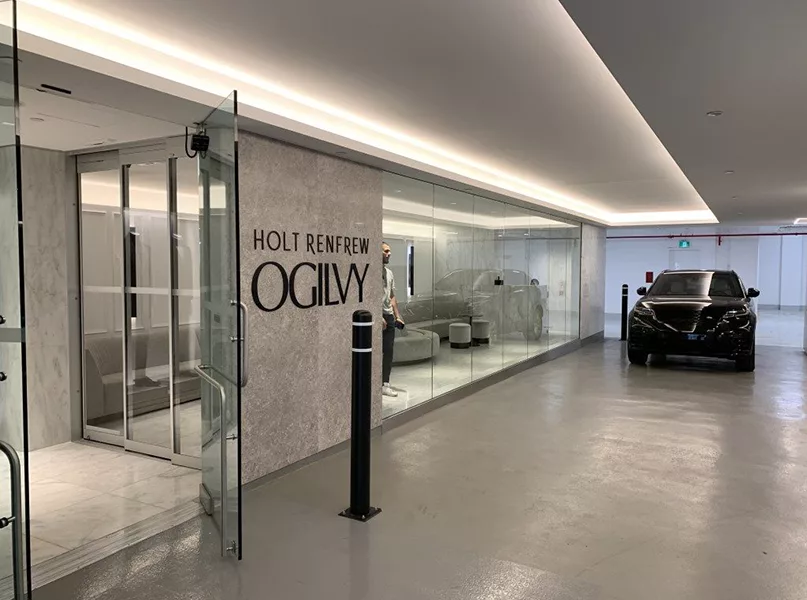 BUILDING A BETTER CANADA
KDC's impressive work is exemplified by the broad portfolio of projects that it has undertaken in Canada and abroad. One such Canadian project is The Well, made up of offices, retail space, condominium and rental apartments located close to Toronto's bustling waterfront and business district.
The Well sets the standard for work-live-play developments in North America by creating a seamless coexistence of office, retail and residential uses through high-quality design supported by exceptional public transit connectivity, with an overall focus on sustainability that includes incorporating district energy and LEED Platinum and Gold Building Design.
"In addition, the project has achieved WELL certification which assesses human health and well-being performance in buildings, using standards developed by the WELL Building Institute," says Smith. "On top of this, The Well has gained WiredScore certification, which provides transparency on the quality of internet connectivity in office spaces and access information; the internet is among the top three most important factors for tenants who are searching for office space, along with cost and location."
The Well project adds a total of 2.9 million square feet (sqft) of new developments to Toronto on a single 7.76-acre site, comprising retail (432,772 sqft – 15 percent of site area) which includes a European-inspired food hall, office (1,040,484 sqft – 36 percent of site area), and residential (1,430,733 sqft – 49 percent of site area) made up of 723,538 sqft of premium rental apartments and 707,235 sqft of luxury condominium apartments.
"These all combine to make The Well a city within a city where the concept of work, play, live exists in all facets including an abundance of open public space and amenities."
From North America to the middle and south of the continent, KDC's Latin American office in Escazú, Costa Rica is focused on two main economic activities: hospitality and social housing. Specific to the company's hospitality projects, KDC embraces and offers clients the ability to create amazing hotel and resort properties that follow guiding principles of eco-friendly development.
"We create experiences in these projects that minimize the use of automobiles and asphalt work in the natural terrain, flora and fauna, but still create an amazing guest experience," Smith elaborates. "Primarily, our projects are a mix of wellness-based properties and luxury eco-hotels. We are hoping to break ground early in 2023 on our latest project in the south of the country, our first in this region.
"Our other focus is social housing, which we see as an opportunity to give back in the form of non-profit housing developments for the lower wage earners in Costa Rica. This housing project represents a great attempt to avoid what has happened in other countries in the region – an ever-increasing gap in quality of living – with our goal being to reduce that gap by working through private-public partnerships."
These homes have been conceptualized to be affordable, durable, sustainable, and most importantly, reflective of the traditional homes in Cosa Rica and with a connection to nature.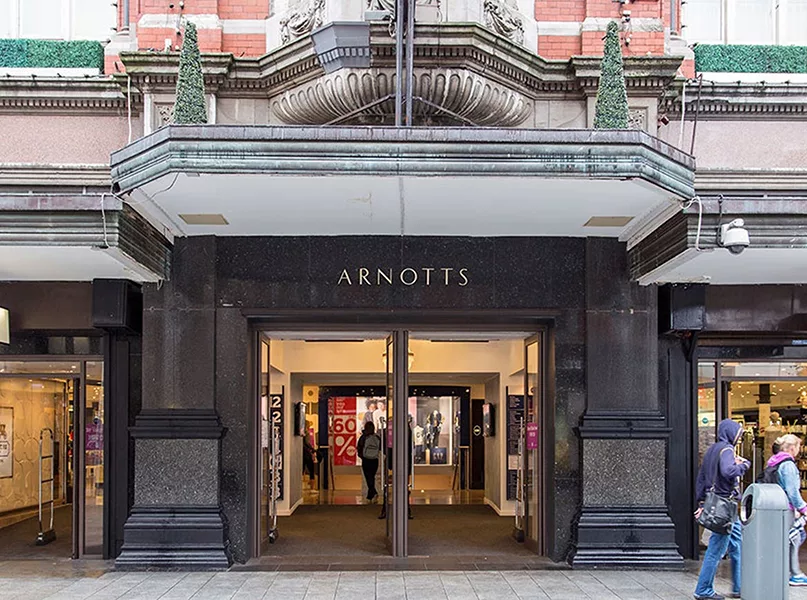 HOUSING ACROSS THE POND
Social housing is indeed one of KDC's primary focuses. As with the company's work in Costa Rica, to date, KDC has been focused on traditional development and construction projects in conventional sectors. However, late in 2022, the company began to focus on what it sees as a global issue – the affordability of housing and its impacts on society.
"Our concept is to look at social housing in a community model, instead of an isolation or segregation model where new housing development is inclusive of various socio-economic groups, to encourage adjusted rental rates that address the impact of housing costs as a percentage of net income for those needing assistance while carrying market rents for others," Smith tells us.
"In the UK, this sliding scale will assist in the housing of seniors on fixed pensions, students, as well as those living in poverty, while at the same time blending all groups into a broader community where they can be inter-mixed and supportive of each other."
On top of adding housing stock, the new developments will provide commercial spaces for local shops and services, open public space, and be located on or near major transit lines, forming a smaller version of a true mixed-use development.
Sustainability and architectural control are key to KDC's concept. The company embraces working with brownfield sites and maintaining and repurposing existing buildings.
"We have found older industrial buildings are well suited for conversion into residential units; in doing this, the history, architecture and the fabric of a community can be respected," Smith continues. "Our approach to sustainability is not just tied to our building practices, but also to minimizing the cost of operating and maintaining the properties in the short- and long-term."
In the UK, KDC believes that its concept can be adapted to all areas throughout the country. However, at this time, the company is proposing to focus on three distinctly different regions: Greater London, Birmingham in the West Midlands, and Newcastle in Northumberland. The statistics are very similar in each location when it comes to average housing costs, amounting to almost 60 percent of net income, with 41 percent of those aged 15-19 in households living in poverty.
"While geographically varied, all three cities share the common need for more social housing units to service similar segments of the community in the form of students, low-income families, and seniors," Smith says. "We want to help create a solution that works."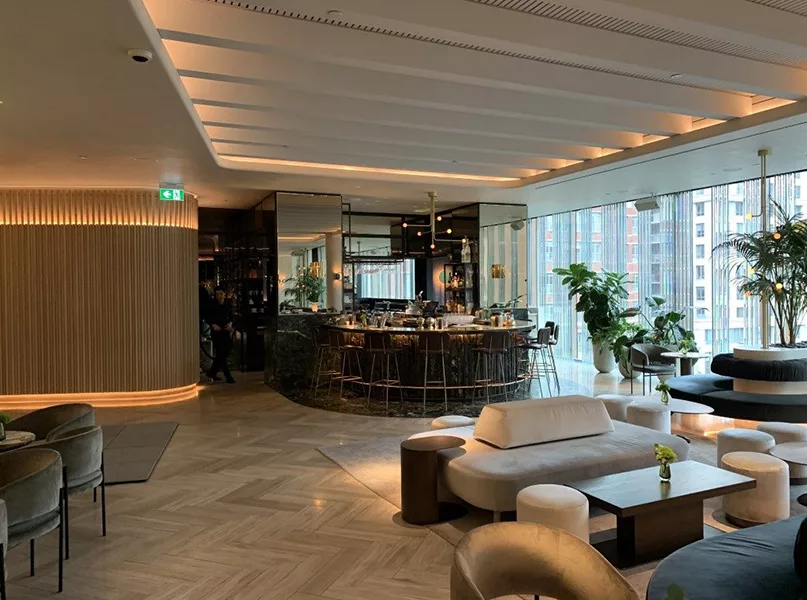 KDC AT THE CORE
KDC works with its clients to create sustainable environments, choosing cradle-to-cradle materials and products whenever possible as part of its involvement in LEED Gold and Platinum-accredited projects. The company works hard at maintaining strong ties and open lines of communication with clients and partners and is constantly evaluating and evolving its processes to be greener than the day it first started.
KDC's long-term goal is to make "reuse" the norm and deliver smart buildings that are energy efficient and provide a healthy environment.
"We strive to repurpose, reinvent, or bring new life to existing buildings as opposed to total demolition or replacement," Smith affirms. "We believe this to be an essential response in doing our part in achieving our carbon emission reduction targets and lowering our environmental impact."
There is no doubt that people are at the heart of KDC, and not only when it comes to its international development projects. Internally, KDC embodies such principles, which each team member believes in and lives by. It is this collective team mindset and environment that has allowed KDC to create a culture based on sustainability both as a company and through the DNA of its projects.
"Having our company culture based on the common beliefs of our team extends beyond our principles on sustainability and is evident in our team composition itself," Smith adds. "Our team consists of a 50/50 male-female presence, with two-thirds of our executive members being female, and on top of this, we are represented by a diverse team encompassing people from varied cultural backgrounds, which is quite unique in the industry."
This culture is central to the way KDC operates and will be the base from which it propels into the future. Moving forward, the company is planning to start several industrial and logistics facilities projects in 2023 based on the increased demand and limited availability of industrial buildings. This is by no means a new area of focus for KDC, but it is a market sector the company has not been as involved in for the past decade.
"We are also looking to expand involvement in affordable, social housing in all markets, which is a big push and likely to be a lengthy process," Smith concludes.
"As we navigate 2023, like many, we feel it is a year to invest in our people, increase our skills and support our loyal clients in achieving their goals in an environment of higher interest rates on capital as well as mixed messaging on demand."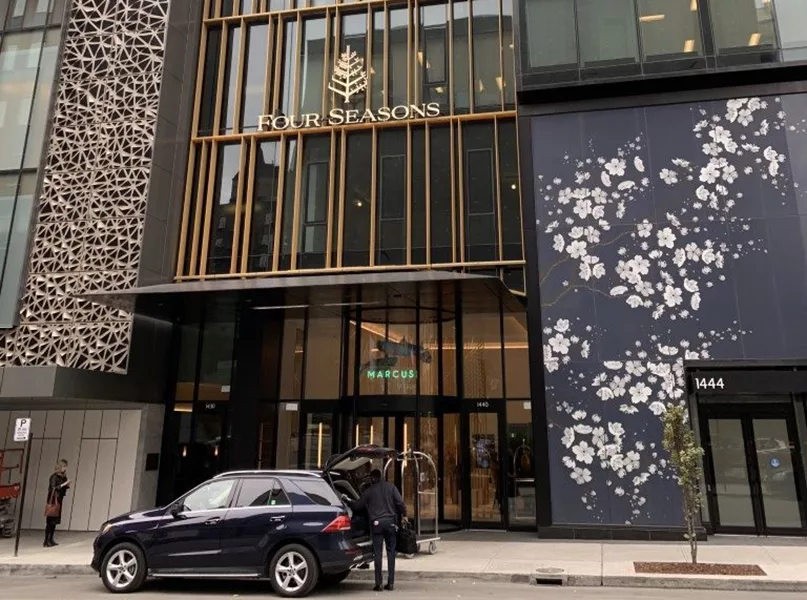 KNIGHTSBRIDGE DEVELOPMENT CORPORATION PARTNERS