Tint World, the largest and fastest-growing auto styling franchise in the US, has been providing high-quality vehicle accessories and window tinting for over four decades. We take a closer look into how it continues to deliver customized experiences.
EXCEPTIONAL AUTO STYLING EXPERIENCES
First opening in Tamarac, Florida, in 1982, Tint World quickly became an organization recognized for its high-quality automotive styling services by providing world-class and personalized window tinting and vehicle accessories to people who love their cars.
Seeing rapid success, the company quickly expanded its window tinting concept from cars to buses, trucks, and boats, along with quality residential and commercial window film and surface coating solutions.
In 2006, Charles Bonfiglio, CEO and Founder, had a vision to develop an auto accessories franchise and wholeheartedly believed that Tint World would be the perfect concept to reformalize into a franchise system.
He ultimately pursued and completed the acquisition of the Tint World brand and established Tint World, LLC, moving the corporate office to Boca Raton, Florida, to create a world-class franchise headquarters and training center.
Eventually, Tint World grew into a multi-store chain that currently resides as the US' largest and fastest-growing center for automotive styling and window tinting and the number one provider of automotive styling, window film, and surface coating solutions in all of North America.
Having revolutionized the automotive accessories and window tinting concept and expanded to become an international operation, Tint World boasts centers in the US, Canada, Saudi Arabia, the United Arab Emirates (UAE) and is looking to expand even further.
However, despite this significant growth over the years, Tint World has remained true to its philosophy that was instated upon the inception of the company and is the structural core that sustains each and every center: to treat its customers like family and to staff its growing franchise with talented, passionate, like-minded people who all work together to provide support and lead to success.
PRIMARY MISSION AND VISION
Having come from such intimate origins, Tint World's initial mission and vision are interwoven into its DNA.
The company's mission stands to deliver premium products with an unparalleled luxury service experience as the country's leading automotive styling and window tinting franchise.
Its vision is to continue to work diligently to become the world's premier franchise organization that sets industry standards of excellence while maintaining its commitment to growth.
These ideologies are upheld by its many employees and franchisees who make up the company.
All of Tint World's centers are owned and operated by its family of franchise owners who are professionals that are passionate about what they do. This results-driven culture empowers franchisees to achieve their own vision of success while performing outstanding services for customers and local communities.
Ultimately, Tint World envisions a world where every vehicle and building can be transformed into a personalized expression of its owner's unique style and needs, and where its products and services provide style, protection, comfort, safety, and performance for cars, trucks, watercraft, homes, and commercial buildings.
The company continues to grow rapidly towards this vision of the future, powered by its team of experts who possess over 40 years of experience in creating, designing, and innovating with leading manufacturers in the automotive accessories and window film industry.
This allows Tint World to stay on the pulse of the latest technologies, trends, products, and installation techniques, and remain on the cutting edge of the sector.
However, at the end of the day, customers are the reason that any successful company exists, and Tint World readily recognizes this.
The company, therefore, makes sure that its customers are at the core of all that it does, ultimately wanting to establish exciting and lasting relationships with them and ensure that everyone who utilizes Tint World is continually receiving high-quality products and services.
100 PERCENT WHITE GLOVE SERVICE
When a customer walks into a Tint World center's clean, comfortable facilities, the goal is to immediately make them feel confident in the fact that they will be treated with the utmost respect.
This ties into the company philosophy of creating a well-designed studio-style window tinting and automotive styling service operation that provides quality brand products and services in a pristine, well-merchandised, and stocked center, with convenient and desirable surroundings that appeal to every type of automotive enthusiast.
For further ease and convenience, the company even has an online shopping option that allows customers to purchase brand-name products or services and have them sent to a local Tint World center for collection or in-store installation.
The organization has gone as far as to offer a nationwide window tinting warranty, as it is completely confident in every tint installed and promises nothing but satisfaction for every customer.
Part of this confidence is due to the relationships the company has formed with its various partners and brands. Having teamed up with the world's top manufacturers to provide high-quality, reliable products and services, Tint World has been able to combine the use of great brands and unbelievable service for any automotive styling needs.
All of these unparalleled qualities have not only led to Tint World's success but also to its various awards and recognitions.
For the past eight consecutive years, Tint World has been ranked at the top of Entrepreneur magazine's prestigious list of top franchises for veterans. It has also been ranked in Inc. 5000's top 5,000 fastest-growing private companies a total of six times, and has been a member of the Franchise Registry for over 10 years, continually proving its dedication to providing for both its customers and employees.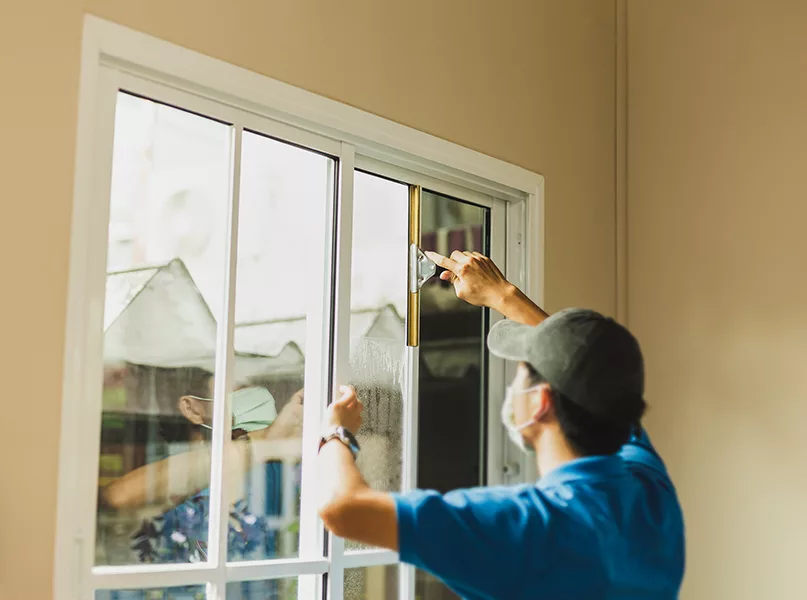 DRIVING TOWARDS THE FUTURE
Over the past 40 years, clients around the globe have trusted Tint World with improving their vehicles, boats, homes, and businesses.
This generational trust and loyalty has been earned with time-tested reliability, high-quality work, and uniquely personalized connections formed at every corner.
Tint World has a simple mindset when it comes to the many people it comes into contact with: treat others the way it wants to be treated to create long-term relationships that stand the test of time.
With this mindset at the forefront, Tint World envisages continuing to service families for generations to come and building a progressive network of the best automotive styling centers in the world.